Meghan Markle Privately Funded Bullying Investigation Already Complete, Senior Aide Says
KEY POINTS
Sir Michael Stevens, Keeper of the Privy Purse, confirmed the investigation into Markle's bullying was completed
The investigation into Markle's alleged bullying was privately funded, so no taxpayers' money was spent on it
After the review got completed, recommendations on the royal policies and procedures were made
The privately-funded investigation into Meghan Markle allegedly bullying palace staff has been completed, according to a senior palace aide.
Last week, there were reports that the investigation results on Markle's alleged bullying won't be released. However, it wasn't confirmed if the probe, which Queen Elizabeth privately funded, was already done.
On Wednesday, senior palace aide Sir Michael Stevens, Keeper of the Privy Purse (a.k.a. the Queen's accountant), confirmed that the privately-funded review was already complete, People reported.
"This work was undertaken privately and had no [taxpayers'] Sovereign Grant money spent on it," Stevens said during the annual briefing about the royal finances at Buckingham Palace. "I can confirm, though, that this was a review of the handling of the allegations aimed at enabling the royal households to consider potential improvements to HR policies and procedures."
He added, "The review has been completed and recommendations on our policies and procedures have been taken forward, but we will not be commenting further."
The report's findings will not be made public. However, a royal source said that all staffers and members of the royal family "will be aware of what the policies and procedures are."
The new implementations include encouraging staff to come forward about "inappropriate" practices or actions. At the same time, a "concern at work" policy sets out how staffers can express their concerns or "blow the whistle" on others within the royal household.
The decision to bury the report received mixed responses from the netizens and royal experts. Markle's fans want it to be released because they believed there was no evidence against her.
"Accusing Meghan of bullying staff and publicly announcing you are opening up an investigation, two days before she was going to expose you for neglect and mental abuse… Now, you don't want to release the findings 'cause you KNOW you lied… That's interesting," one person tweeted.
Meanwhile, royal pundit Lady Colin Campbell has a different take on the palace's decision. Princess Diana's biographer believed that Markle was guilty, which could be why the palace decided to keep the results private.
"If they make the announcement that Meghan was found guilty as charged, which clearly has to be the outcome, otherwise they would have now announced that she was exonerated, and she would announce that she was exonerated," Campbell said via her YouTube channel. "By not announcing that she was not exonerated, they have as good as announced that she has been condemned."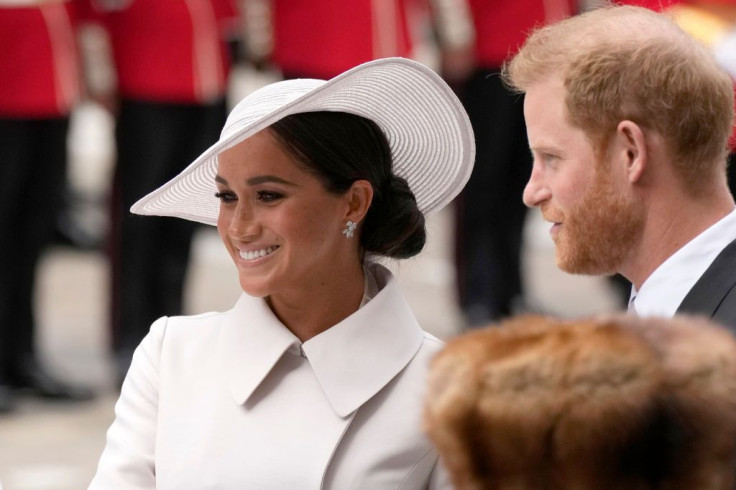 © Copyright IBTimes 2023. All rights reserved.