Meghan Markle Says Denying Education To Girls Is 'Robbing' Society Of Cultural Richness
KEY POINTS
Meghan Markle says educating girls opens the door for "societal success"
Markle and Prince Harry joined Nobel Peace Prize winner Malala Yousafzai for a video call on International Day of the Girl Child
Prince Harry shared that educating young girls can also help address climate change
Meghan Markle recently delivered an important message, saying that denying education to girls is like "robbing" the society of its cultural richness.
Markle and husband Prince Harry recently joined Nobel Peace Prize winner Malala Yousafzai on a video call and discussed how education plays an important role in the lives of young girls on International Day of the Girl Child, which was observed Sunday.
"When young girls have access to education, everyone wins and everyone succeeds. It just opens the door for societal success at the highest level. It's not just robbing society of the cultural richness that comes with educating young girls. It's also robbing these young girls of childhood," Markle said during the call.
Markle also noted that the dynamics of the community are "shifted" when women take over and talk about important topics such as policy change and legislation.
"What I had realized very early on was that when women have a seat at the table, conversations in terms of policy change, conversations in terms of legislation and the dynamics of the community are all shifted. And when you have to see how you get a woman to embrace her voice, you have to start with where she is a young girl," Markle said.
Prince Harry also opened how educating girls can also help in tackling climate change.
"The importance of girls' education to help defer climate change is absolutely critical. So much is at stake when we don't give a young woman the opportunity to learn and to get an education," Prince Harry said during the video call.
Their remarks come almost a month after the royal couple donated $130,000 to an organization named CAMFED, a pan-African non-profit that supports the education of young women and girls.
"No better way to celebrate what really matters. Thank you to everyone who donated!" Markle and Harry said after the donation.
International Day of the Girl Child, celebrated annually on Oct. 11 as declared by the United Nations, recognizes girls' rights and the challenges girls face around the world.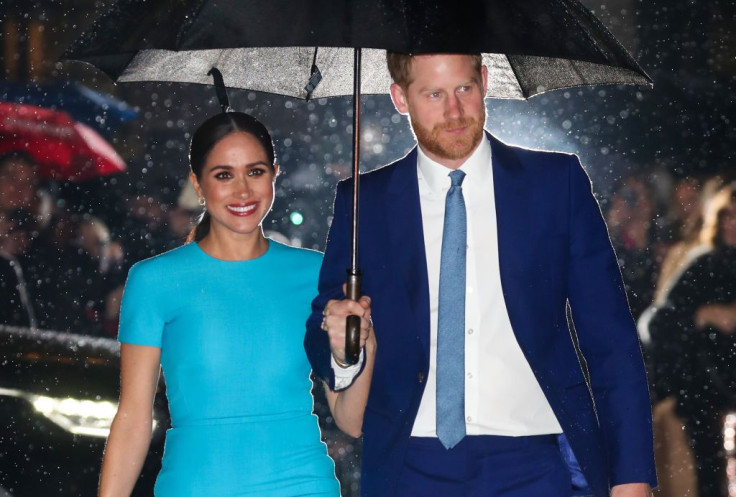 © Copyright IBTimes 2023. All rights reserved.