Meghan Markle Shocker: Duchess Left Palace Because Of Royal Rules, Source Says
KEY POINTS
Meghan Markle left the palace because she never came to terms with certain royal rules
Meghan Markle did not break royal protocol when she closed the door of her car
Meghan Markle's BFF Jessica Mulroney allegedly threw shade at Kate Middleton
Meghan Markle reportedly left palace due to some royal rules she never came to terms with.
A few weeks back, the Duke and Duchess of Sussex announced that they were stepping back from their roles as senior members of the royal family. Prince Harry and Markle announced that they will be working to be financially independent.
However, a source told U.K. media commentator Neil Sean that there were royal rules that Markle wanted to ditch. The former "Suits" star was reportedly having a hard time stopping herself from being political and there were things she wanted to do but she couldn't do as a royal.
"She never really came to terms with what was expected of the royal family and the need to publicly suppress opinion," a source told Sean (via Fox News ). "She did not get that you can't be political and have those thoughts discussed in public despite saying so to Harry at the start … (Kensington Palace) was just beyond anything she had known before."
"Meghan loved to drive herself around and felt hemmed in with bodyguards and such," Sean said. "She told this contact, 'It's the freedom of just jumping in a car and zooming off into the world.' That was demonstrated when she closed her own car door on a visit and this then became headline news."
Etiquette expert William Hanson explained that Markle closing the door did not constitute a breach of protocol. However, as a royal or dignitary they have a member of staff who does it for them. Sean said that it is down to security why the royals don't close the doors of their cars themselves.
Another thing that surprised Markle was the practice that they couldn't casually reach out to another royal despite being family. The duchess was never used to protocol and how she could not just ring up or see other members without making an appointment.
"It just baffled her. While Prince Harry was sympathetic, he too couldn't make her understand this is how things ran and would run," Sean's source added.
In related news, Markle's best friend Jessica Mulroney is in hot water for posting a controversial statement on Instagram that many consider a dig at Kate Middleton. Several defended the Duchess of Cambridge and reminded Mulroney that Middleton is someone "she could never be."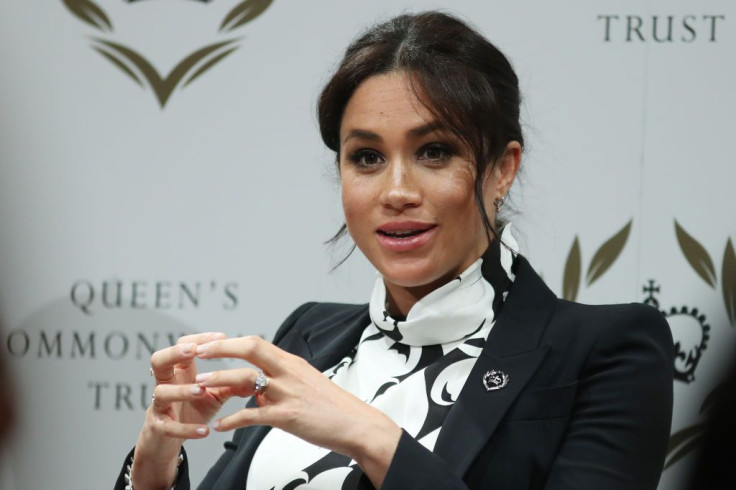 © Copyright IBTimes 2023. All rights reserved.