Meghan Markle Snapping, Making Kate Middleton Cry Not Surprising, Royal Expert Says
One royal expert has spoken about the report claiming that Meghan Markle made Kate Middleton cry.
According to royal expert Leslie Carroll, the Duchess of Cambridge and Duchess of Sussex are very different women and they seem to get along really well as professionals. However, they have very different personalities.
Middleton is "very British" and is very reserved and quiet. Middleton is also the future queen. Meanwhile, Markle is an ambitious American with social conscience.
Prior to Prince Harry and Markle's wedding, the bride-to-be reportedly made Middleton cry during Princess Charlotte's fitting. Carroll believes that the report about it was possibly true and explained why it wouldn't be surprising.
"Kate was postpartum at that time. She's hormonal and sensitive," Carroll said referring to Middleton giving birth to Prince Louis just weeks before the Duke and Duchess of Sussex's royal wedding.
"And the first thing anyone has ever said about Meghan was how kind she was. Her sorority sisters, her former teachers — the first word that came to anyone's mind was 'kind.' So the fact that Meghan was not kind implies other things were going on… She had so much on her plate, it wouldn't have been surprising if she did snap."
Markle's father, Thomas Markle Sr., reacted to the news about his daughter making her sister-in-law cry. According to Thomas, he's not buying the report. For him, Middleton is a strong woman and is in a stronger position than his daughter. He also considers the Duchess of Cambridge a hero mother and couldn't imagine her being that weak.
Earlier this month, another report claimed that Markle made Middleton cry again during the rehearsal of baby Archie's baptism. According to insiders, the Duchess of Sussex confronted Middleton and told her to not steal their thunder.
Prince William's wife was reportedly upset and visibly shaken. She knew that at the time, Markle was emotional, but she still found it hard to take. Middleton reportedly ended up leaving the rehearsal in tears with Prince William comforting her.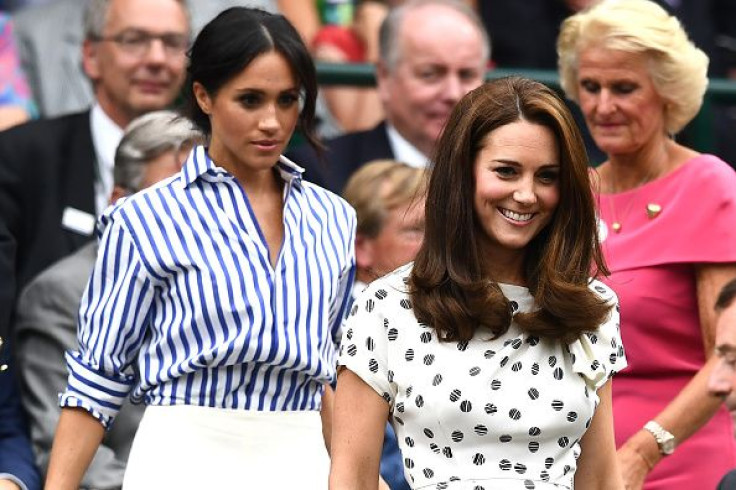 © Copyright IBTimes 2023. All rights reserved.