Meghan Markle 'Turned Her Back On Her Father' To Please Royal Family, Source Says
Not every part of Meghan Markle's life is a royal fairytale. The Duchess of Sussex has had a strained relationship with her father since getting together with Prince Harry, and it doesn't seem the royal baby will reunite them.
According to Radar Online, Meghan and Prince Harry have already decided that Thomas Markle won't be allowed to visit their child. The website's sources reveal that it's mostly because she wants to keep the royal side of the family happy.
"Harry and the rest of the royals see him as nothing more than an opportunist," an anonymous source said. "And while Meghan is torn, she's turned her back on her father to save her storybook situation."
The idea that Meghan and Harry would want to keep the royal baby away from Thomas isn't really surprising. In the TLC documentary "Meghan and Harry: A Royal Baby," royal expert Duncan Larcombe said it was unlikely.
"I can't think for a moment that Thomas Markle will ever be able to meet his grandson or granddaughter," he commented.
Meghan's father added extra drama to wedding prep last year. He posed for paparazzi photos, and he gives interviews pretty often, a big no-no in the royal family. Still, Thomas apparently remains hopeful that they'll reunite eventually. A source told Express earlier this month that he is excited for the new arrival.
"The distance in miles and emotions between him and Meghan hasn't stopped him feeling proud for her and his new grandchild. He aims to sink a couple of beers in his local bar when he or she is born," the source said. "But he'd give anything to meet the new arrival in person and hopes he can prove to his daughter that their relationship is worth a second chance and he should have a place in their lives."
Thomas is even reportedly buying presents for his unborn grandchild.
The Duchess of Sussex is expected to give birth at the end of the month or in early May.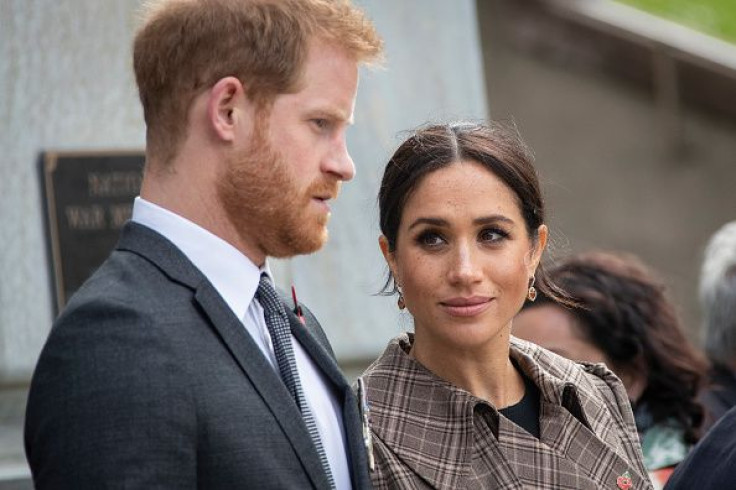 © Copyright IBTimes 2023. All rights reserved.