Meghan Markle Wanted To Be 'Beyoncé Of UK' After Marrying Prince Harry: New Book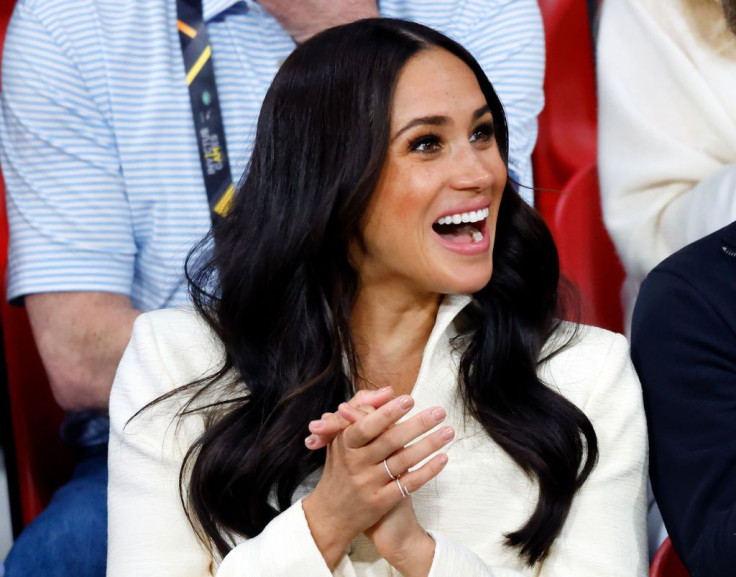 KEY POINTS
Royal correspondent Valentine Low's new book claims Meghan Markle had misconceptions about royal life
Former staffers believe Markle expected to be "the Beyoncé of the U.K." after joining the royal family, Low writes
Royal life was "tough" for Markle due to the many palace rules she was expected to follow, the book claims
Meghan Markle reportedly thought joining the royal family would be exciting and glamorous but was instead met with rigid royal rules after marrying Prince Harry in 2018, an explosive new book about the royal family has claimed.
The claims came from The Times of London royal correspondent Valentine Low, who spoke with members of the royal household for his upcoming book, "Courtiers: The Hidden Power Behind the Crown." International Business Times could not independently verify the claims.
"I think Meghan thought she was going to be the Beyoncé of the UK. Being part of the royal family would give her that kudos," an unnamed palace source told Low, according to an excerpt published by the Sunday Times.
The source continued, "Whereas what she discovered was that there were so many rules that were so ridiculous that she couldn't even do the things that she could do as a private individual, which is tough."
In 2020, the Duke of Sussex, 38, and his wife, 41, left the royal family and relocated to California, where they now live with their two children, 3-year-old son Archie and 1-year-old daughter Lilibet.
The royal family struggled to find a compromise and handled the couple's royal exit in a way that was "incompetent beyond belief," the book reportedly said.
"Harry and Meghan felt cornered, misunderstood and deeply unhappy. If the rest of the institution failed to appreciate that, even if their demands were unreasonable, the departure negotiations were never going to end happily," Low wrote, according to the Times. "It just required the decision-makers to sit around a table and say, 'OK, what are we going to do about this? What do you need to feel better? And what can we give?'"
Low's book claimed that the misconceptions held by Markle about royal life made her miserable, and the Duchess of Sussex allegedly distanced herself from Buckingham Palace by bullying royal staffers.
Royal staff who worked under Prince Harry and his wife before they left the royal family described Markle as a "narcissistic sociopath," Low wrote.
Aides believe that the duchess allegedly manipulated and constructed the narrative herself of being rejected by the royal family as part of the narrative she would tell after she and Prince Harry relinquished their roles as senior working royals, according to Low's book.
This allegedly included the claims made by Markle during her bombshell interview with Oprah Winfrey last year about having suicidal thoughts and not receiving support from the royal family when she reached out to them.
"[These staff] came to be so disillusioned that they began to suspect that even her most heartfelt pleas for help were part of a deliberate strategy that had one end in sight: her departure from the royal family. They believe she wanted to be able to say, 'Look how they failed to support me,'" Low claimed in his book, according to the extract.
Royal staffers also claimed they felt "played" by the couple because none of them had been told that the Duke and Duchess of Sussex were not planning to return to royal duties, according to the book.
"Courtiers: The Hidden Power Behind the Crown" will officially be released on Oct. 6.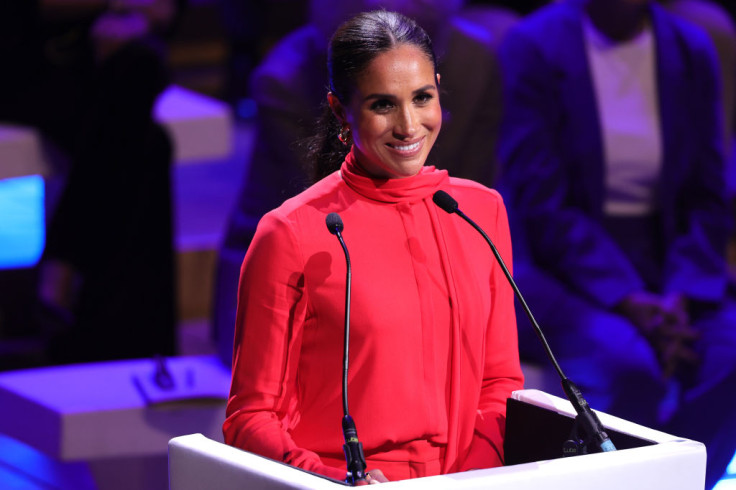 © Copyright IBTimes 2023. All rights reserved.