Meghan Markle Wins Last Copyright Claim Against UK Tabloid, Sole Author Of Letter To Father
KEY POINTS
Meghan Markle has won the last of her copyright claim over the publication of a letter to her estranged father
Associated Newspapers earlier suggested that she may not have been the sole copyright owner of the letter
Former communications secretary Jason Knauf denied co-writing the private letter the duchess sent to Thomas Markle
Meghan Markle has won the final round in her copyright claim against the publisher of the U.K. tabloids Mail on Sunday and Mail Online over the publication of a letter she sent to her father in August 2018.
In a remote hearing at the High Court in London Wednesday, a judge ruled that the Duchess of Sussex, 39, owns the sole copyright to the handwritten letter addressed to her father, Thomas Markle Sr., that Mail Online published in 2019, People reported.
Lawyers for publisher Associated Newspapers Limited (ANL) previously claimed that former Kensington Palace communications chief Jason Knauf was a co-author of the letter, meaning its copyright belonged to the Crown.
However, Knauf "emphatically" denied co-writing the letter. While he provided "general ideas," including that Markle mentions her father's ill health, the correspondence "was the duchess' letter alone," Knauf said through his lawyers.
"Mr. Knauf did not draft, and has never claimed to have drafted, any parts of the electronic draft or the letter," Markle's lawyers stated.
The duchess wrote the letter using the Notes applications on her iPhone "around the first week of August 2018," her lawyers said. She shared a draft with Prince Harry and Knauf "for support, as this was a deeply painful process that they had lived through with her and because Mr Knauf was responsible for keeping the senior members of the royal household apprised of any public-facing issues."
Markle launched her case against Associated Newspapers in 2019 after the publication of extracts of the "private and confidential" letter to her father in five articles published both in print and online earlier that year.
In November 2020, court documents filed by Mail on Sunday alleged that Markle asked the help of the Kensington Palace press team, including Knauf, in composing the letter, suggesting she may not have been the sole copyright owner, The Telegraph reported. It also argued that the letter recites "pre-existing facts and admonishment" and is not Markle's "own intellectual creation."
"It is for the Claimant to prove she was the only person who contributed to the writing of the Electronic Draft," the filing read. "Without prejudice to the generality of the foregoing, the Defendant infers that Jason Knauf and/or others in the Kensington Palace Communications team contributed to the writing of the Electronic Draft. Precisely which parts were the result of such contribution is uniquely known to the Claimant, Jason Knauf and others in the team."
In February 2020, Markle won most of her claim for misuse of private information and copyright infringement.
The following month, High Court Judge Mark Warby awarded Markle $625,000 in legal costs over her privacy and copyright infringement claim. Associated Newspapers was ordered to pay 90% of Markle's $1.88 million legal expenses.
The judge also ordered on Thursday that the publisher pay the remaining 10% of the duchess court costs.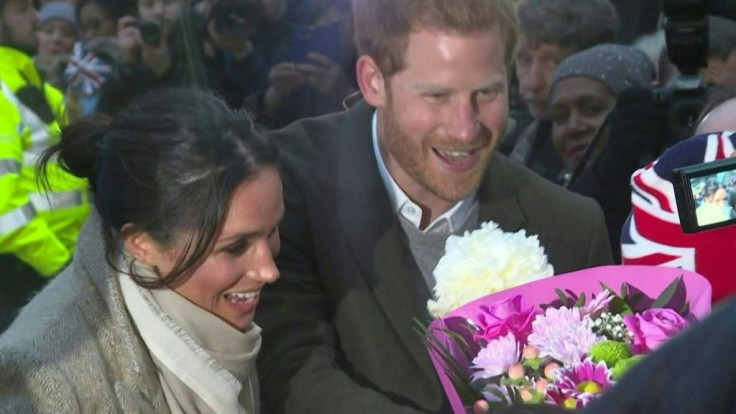 © Copyright IBTimes 2023. All rights reserved.