Meghan Markle's American Supporters 'Upset' With Royal Family For Not Doing This
Meghan Markle's American fans seem upset with the Royal Family for not standing up for the Duchess of Sussex.
While speaking with Yahoo's "The Royal Box," royal commentator Vickie Arbiter said that Americans actually love the members of the British clan. Their fondness for the Royal Family started with Princess Diana.
And since Markle is an American citizen, her fans are very proud of her. It's like having their own behind the palace walls.
"There is a sense, however, they feel that the Royal Family hasn't done enough to protect Meghan. And that is a theme that is developing… They find it hard to understand the Royal Family's philosophy of 'we don't say anything because all that does is perpetuate the story…' There's a sense there that she's been under attack and that someone should have stood up and defended her," she said.
Just this week alone, Prince Harry's wife faced a slew of criticisms from the public. She was slammed for not taking photos with royal fans at the Wimbledon. She was also criticized for not losing weight as quickly as Kate Middleton did after she gave birth.
And throughout the past couple of months, Markle was also slammed for hiding her son, Archie, from the public. Royal fans are not also delighted with how the Duke and Duchess of Sussex have been keeping things about Archie private.
Markle didn't step out in public shortly after she gave birth on May 6. Middleton introduced her three children to the world just hours after giving birth. Markle also kept the names of Archie's godparents private.
Archie's christening on July 6 was also tagged as a private event and the media wasn't allowed to take photos in the private chapel owned by Queen Elizabeth II.
Some royal experts were not thrilled with how the royal couple is handling their need for privacy because some of them think that they are going overboard.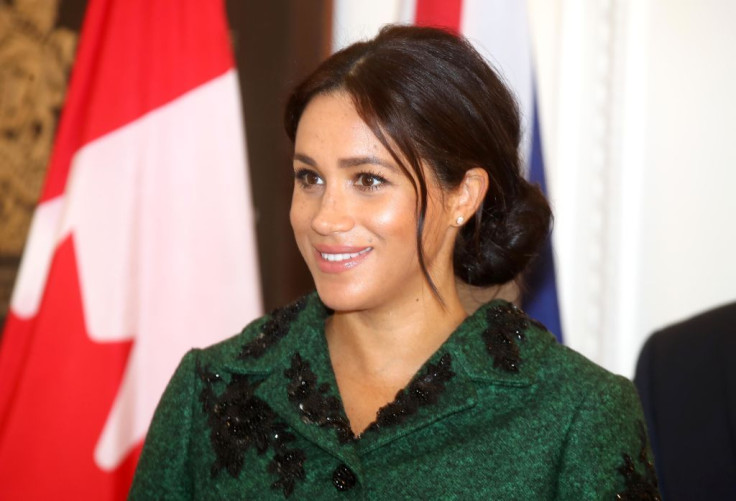 © Copyright IBTimes 2023. All rights reserved.