Meghan Markle's Archie Could Boost Economy By $1.62B in 2 Years
Meghan Markle and Prince Harry's son could boost the UK economy.
Last week, the Duke and Duchess of Sussex announced the arrival of their newborn son Archie Harrison Mountbatten-Windsor. On Wednesday, Prince Harry and Markle made a photocall to introduce Archie to the world.
According to Professor Joshua Bamfield, director of the Centre for Retail Research, the couple baby could give the economy a boost of $1.62 billion over a two-year period. He added that Prince Harry and Markle are an attractive couple and their child "will naturally be of great public interest across the world."
"Meghan is known to have a keen sense of style and she will want to follow a distinctive line in baby products, shawls, baskets, infant clothes and even what toys are being used by her child," Bamfield explained. "As the child gets older, what he or she wears will be adopted by many other parents, photographed thousands of times and shared around the world."
Many believe that Archie's birth will lead to a dramatic increase in spending on children's clothing, toys and accessories. According to royal expert Emily Nash, Markle's son will have a more global impact compared to Kate Middleton and Prince William's kids Prince George, Prince Louis and Princess Charlotte. Archie will impact not only the UK economy but the U.S. too because his birth is closely followed by the Americans.
"There has been a huge boost to the British economy for all three past royal babies and this will be no different," Nash explained. "This is going to have more of a global impact I would imagine because the Duchess is American."
Middleton's children have the same effect following their birth. Prince George and Princess Charlotte's huge impact on public spending habits were reported in 2017. According to Huffington Post, the two young royals have a "major influence on people's spending habits."
Princess Charlotte had an extensive impact on fashion. In fact, items related to the little princess easily sold out. Her yellow cardigan on her birthday picture when she celebrated her second birthday also became the most search outfit.
On the other hand, Prince George has the power to persuade people into buying. eBay has sold 1,500 items related to the young princess with one purchase every hour in 2017.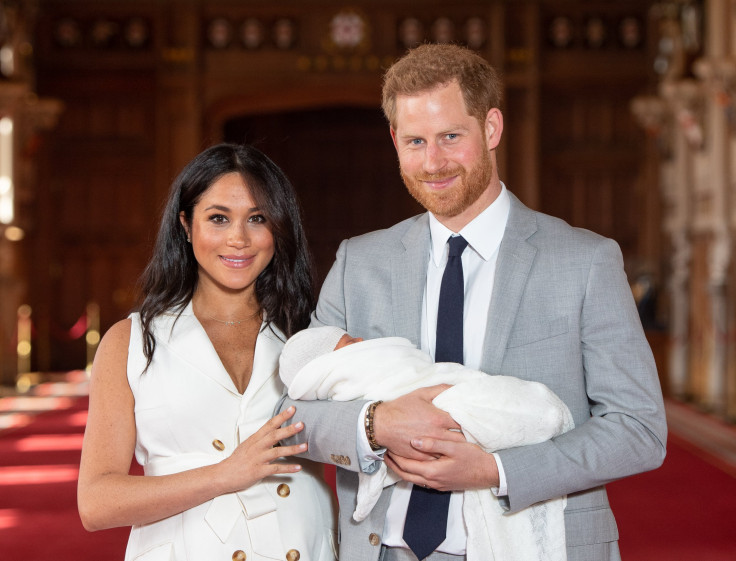 © Copyright IBTimes 2023. All rights reserved.