Report Reveals Prince George, Princess Charlotte's Huge Impact On Public's Spending Habits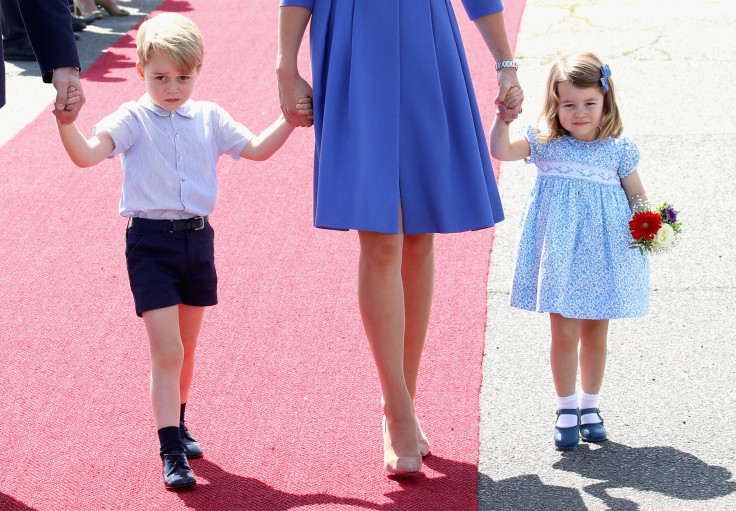 Prince William and Kate Middleton's royal children Prince George and Princess Charlotte are already very influential especially when it comes to marketing and selling a brand.
According to Huffington Post, Prince George and Princess Charlotte's charm are very effective in increasing a brand's sale. The two young royals have a "major influence on people's spending habits" especially Prince William and Middleton's youngest.
Princess Charlotte, 2, has an extensive impact in fashion. On the other hand, Prince George, 4, has the power to persuade the people into buying. eBay has sold 1,500 items related to the young prince in the last three months, with one purchase every hour. Meanwhile, Princess Charlotte-related items has sold 500 in the same period.
The publication noted that when Prince George sported a blue sweater, also known as a jumper in the UK, for the royal family's tour in Canada in 2016, his ensemble became the most searched royal outfit of the year. There was a 200 percent increase in searches for "blue jumper" by the Spanish brand Pepa & Co.
Princess Charlotte has the same influence, too. When she celebrated her second birthday on May 2, the Kensington Palace shared a snap of her on Twitter wearing a yellow cardigan and her ensemble instantly became the most search outfit. "Her yellow cardigan worn in her birthday picture sparked the biggest percentage increase in searches for an item of clothing worn by any royal," an eBay speaker said. Shortly after that, the item was sold out.
Prince George and Princess Charlotte's influence on fashion is not surprising considering who their mom is. When Middleton steps out, she usually sets a new fashion trend. This is visible in the RepliKate community, where women purchase and wear similar ensembles as the Duchess of Cambridge.
Meanwhile, Prince Harry's girlfriend, Meghan Markle, has slowly risen to the same status as the royals when it comes to her influence in fashion. In September, the "Suits" star and her royal boyfriend showed up at the 2017 Invictus Games. Shortly after Markle was photographed in a white button-down shirt, tattered pants and flats footwear, the ensemble ran out of stock. Her impact in fashion was dubbed as "Meghan Effect" and it was reportedly as potent as Middleton's "Kate Effect."
What can you say about the royals' influence in fashion? Drop a comment below.
© Copyright IBTimes 2023. All rights reserved.