Meghan Markle's Engagement Ring More Expensive Than Princess Eugenie's, Gemologist Says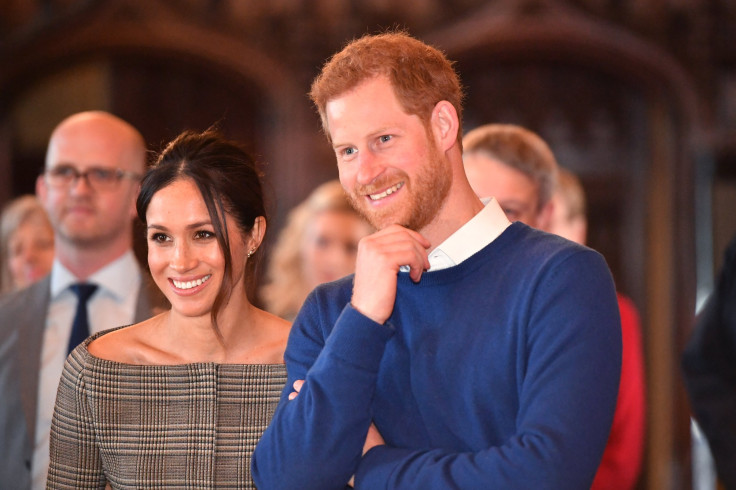 One gem expert claims that Princess Eugenie's engagement ring is more expensive than Meghan Markle, but another gemologist thinks otherwise.
Debora Papas estimated Markle's engagement ring to cost $70,000. Meanwhile, she claims Princess Eugenie's pink padparadscha sapphire ring is double the cost of Markle's ring as she estimated it to be worth $140,000. However, another gemologist disagrees with Papas' estimation. In fact, for him, Markle's ring is even more expensive than Princess Eugenie's.
The gemologist told Express that Markle's ring is worth $174,218. "From seeing the pictures, I would estimate that the centre diamond is a slightly elongated cushion cut diamond, approximately 3.00 - 4.00 carats. The side diamonds are more than likely oval or round cut diamonds about 0.75 carats each," the expert explained. "We would estimate that the value of the centre stone would be around £70,000 - £115,000 ($99,553 - $163,552), while the side stones would have an intrinsic value of around £3,750 ($5,333) each."
Meanwhile, according to Papas, Princess Eugenie's engagement ring included padparadscha which is among the rarest and most valuable corundum varieties. She estimated the ring, which is very similar to her mom Sarah Ferguson's, to be worth over $140,000.
"With its carefully faceted cut and the set off with the whitest of white diamonds, this ring could easily be worth over £100,000 [$140,000]," Papas explained. "Padparadscha sapphires are amongst the rarest and most valuable depending on quality and a little bit of difference in quality can mean a big difference in price."
The experts admit that it is difficult to give a more accurate estimate without examining both rings closely. However, the royals have to keep the price tag a secret.
Meanwhile, Princess Eugenie and her fiancé Jack Brooksbank are tying the knot at St. George Chapel in Windsor. It is the same church where Prince Harry and Markle are set to exchange their "I do's" on May 19. At the moment, Princess Eugenie's wedding date has not yet been announced, but the palace said that it will take place in the autumn of this year.
As for Prince Harry and Markle's wedding, the couple is now ready for their big day. In fact, they have already worked on their wedding guest list, decided the flavor of their wedding cake and agreed on who will join their entourage.
© Copyright IBTimes 2023. All rights reserved.