Meghan Markle's Fiancé Prince Harry 'Super Protective' Of Her, Source Says
Prince Harry is overprotective when it comes to his future wife, Meghan Markle.
Just days ahead of the royal wedding, Markle's father was involved in a scandal after it was revealed that he agreed to get paid to stage photos. To make matters worse, Thomas Markle Sr. decided to withdraw from the "Suits" actress' nuptials. He also had a heart attack and underwent a major heart surgery.
Markle is going through a lot just days before her big day, so Prince Harry reportedly makes sure he is always there for her. According to an insider, the royal is ready to defend his wife-to-be.
"Harry is super protective over Meghan and isn't happy unless she is happy," the insider told Us Weekly. "Any time there is or has been negative press about Meghan, he always blows it off and acts as though it's them two against the world."
The publication noted that being protective is natural to Prince Harry. This traces back to his childhood years when his late mom, Princess Diana, faced scrutiny for her private life and failed marriage with Prince Charles.
"[Harry] just wants to protect [Markle] and has been this way [since] everything that happened with his mom and how the media treated her," the source continued.
Prince Harry also stepped up when Markle received "racial overtones" and faced "wave of abuse and harassment" after they publicized their romance. In fact, he broke an unwritten royal protocol by doing so.
"His unprecedented demand for press restraint knocked Prince Charles's and the Duchess of Cornwall's carefully planned tour of the Middle East off the front pages, which probably didn't go down well," Angela Levin, author of the new biography "Harry: Conversations with the Prince," wrote.
"The royal hierarchy is immovable and there is an unwritten agreement and lots of cross-referencing among the riyals not to double-book trips or make an important announcement that could steal the limelight away from higher-ranking royals," Levin continued.
Prince Harry's dislike for the media is undeniable. He even invited only one reporter and four photojournalists to the royal wedding. According to a source, leaving the press in the streets on his big day is like a present for the groom-to-be.
"Harry's attitude towards the press is he doesn't like the press," said Duncan Larcombe, who covered Prince Harry for over a decade as The Sun's royal editor. "The chance of leaving journalists out in the street for the royal wedding is a gift for him."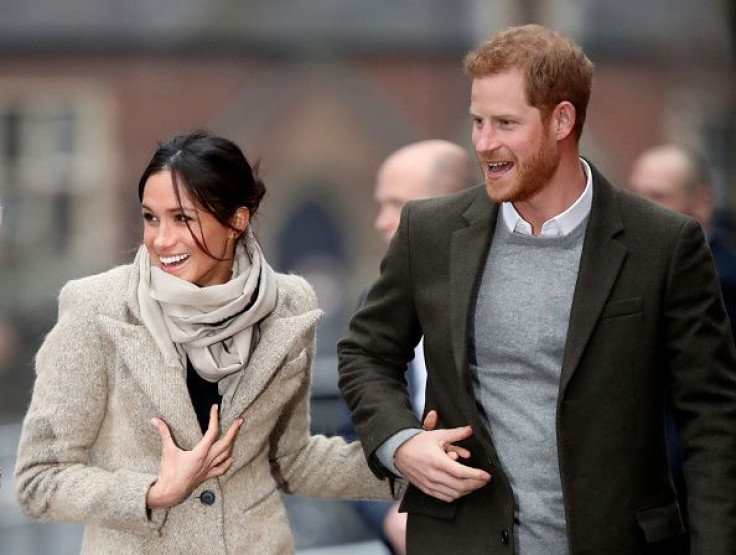 © Copyright IBTimes 2023. All rights reserved.