Meghan Markle's Kiddie Cartoon Series 'Pearl' Canceled Amid Netflix Cutbacks, Twitter Reacts
KEY POINTS
Meghan Markle's "Pearl" was among the animated series that Netflix canceled to cut costs
"Pearl" is a scripted series about a 12-year-old girl on a journey of self-discovery
The cancellation of Markle's project received mixed responses on Twitter
Meghan Markle was among those who felt the cost-saving moves of Netflix.
The Duchess of Sussex's kiddie cartoon series "Pearl" was axed as the streaming company worked on pulling back some of its spending on films and TV shows to help revenue growth, CNBC reported. Netflix has been facing tight competition as more and more enter the space and rival its users' time. In its most recent quarter, Netflix reported its first decline in paid users after over ten years in the business and warned of troubles ahead.
"Pearl" is a scripted series, which Markle exec produced with Elton John's husband, David Furnish. The project was announced with much fanfare last summer, Deadline reported.
Markle's project was described as a family series that centered on the adventures of a 12-year-old girl. She found inspiration from various influential women throughout history.
"Like many girls her age, our heroine Pearl is on a journey of self-discovery as she tries to overcome life's daily challenges," Markle said about the project at the time.
She continued, "I'm thrilled that Archewell Productions, partnered with the powerhouse platform of Netflix and these incredible producers, will together bring you this new animated series, which celebrates extraordinary women throughout history. David Furnish and I have been eager to bring this special series to light, and I am delighted we are able to announce it today."
The cancellation of Markle's Netflix series received mixed responses from the netizens. The Sussexes' fans were sad, but their critics, who did not want to see them or their works on the platform, were relieved.
"Am less likely to cancel my Netflix subscription now @netflix has canceled that incredibly dreary-sounding Meghan Markle thing, tbh," one tweeted.
"If the show 'Pearl' had gone through on Netflix, we would have canceled our subscription. If Harry & Meghan put anything disparaging against the Monarchy or the Royal family I will cancel @netflix," one commented.
"Ahh that's sad if she's been working hard on that, Netflix has lost lots of subscribers due to the increase in price I think, so hopefully she still gets to do it someplace else," another added.
"Netflix has dropped all new animation as they make cuts," another user wrote to clarify that there was no issue with Markle's project because the company was cutting costs.
"I think the only reason Netflix didn't also drop the Invictus Games doc, is that it'd be negative PR to cancel anything to do with injured vets. Harry & Meghan are NOT natural content creators & things are probably a ~hot mess~ behind the scenes. Bad investment for Netflix!" another added.
The Duke and Duchess of Sussex's Archewell Productions signed a multi-year deal with Netflix in 2020. They planned to make documentaries, docuseries, feature films, scripted shows and children's programming.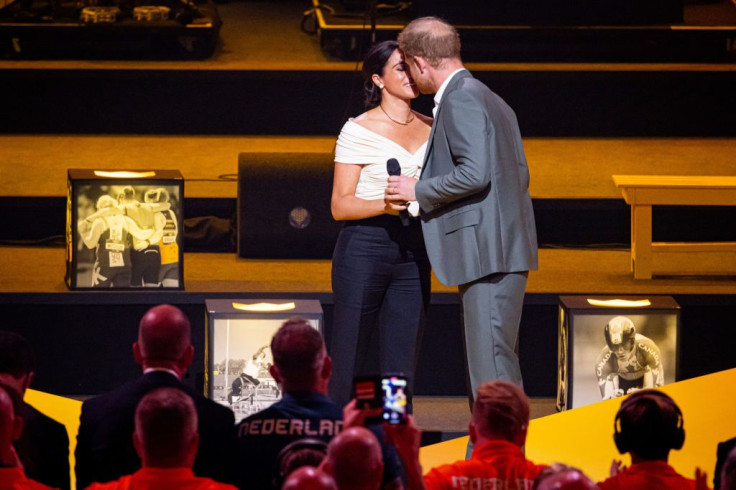 © Copyright IBTimes 2023. All rights reserved.