Meghan Markle's 'Light' Stockings Criticized By Royal Fans: 'Those Are Too Pale'
Meghan Markle recently followed royal protocol by wearing a pantyhose during her first official engagement as a member of the royal family.
However, it was very obvious that Markle wore light-colored stockings to the Buckingham Palace garden party to honor Prince Charles. Royal fans were also quick to note that the light-colored pantyhose didn't seem to match Markle's skin tone.
"If you could find both Meghan and I tights in the correct shade, that would end a 30-year search for me. Or perhaps implore a designer to remember us, biracial ladies," one fan wrote on Twitter (via the Daily Mail).
"Why can't her stylist actually find the right skin color tights for her? Those tights are pale for her," another royal fan commented.
A third fan wrote, "Hopefully the tights will only appear on the most formal occasions and be the right color."
But it is also possible that Markle's pale stockings were worn to match the sleeves of her Goat dress. The cream dress featured sheer mesh sleeves. Markle paired her attire with her Philip Treacy hat. And unlike her previous royal engagements, the duchess donned a neat updo.
Meanwhile, People claimed that Markle took a style cue from Kate Middleton when she opted for a more traditional look during her first garden party. The tights, or pantyhose, have also a been a staple of Middleton's wardrobe, and it seems Markle is easing into the trend as well.
Kelly Lynch, a royal expert, previously said that Queen Elizabeth II wants female royals to wear pantyhose during official engagements.
"Generally speaking, the Queen is pretty progressive, but she does require all women in the family to wear pantyhose if they choose to wear dresses or skirts. The real reason is, Her Majesty considers it ladylike, proper, and appropriate and it's one rule she won't budge on, regardless of temperature," she said.
In the past, Markle attended her official engagements with Prince Harry without stockings on. This may be due to the fact that she still wasn't married to her husband at that time. The couple just tied the knot last weekend.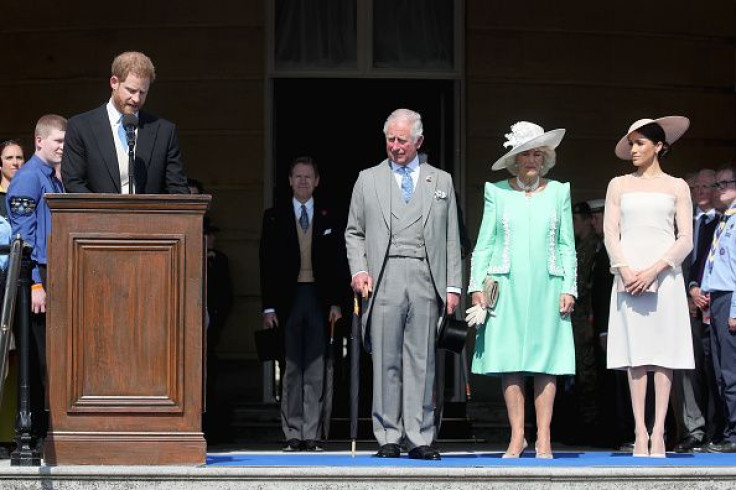 © Copyright IBTimes 2023. All rights reserved.