Meghan Markle's Maternity Leave May Be 6 Months Longer Than Kate Middleton's
Meghan Markle may have an extended maternity leave after she welcomes her first child in the spring.
Royal expert Russell Myers told ITV that the Duchess of Sussex will continue her royal engagements right before she gives birth. However, Prince Harry's wife will take a long break afterward.
"She might take six months, she might take a year off so this is her first foray into doing her patronages, a solid raft of engagements. She'll carry on," he said.
ITV's royal editor Chris Ship added that Markle's decision to keep up with her royal duties while six months pregnant suggests that she doesn't want to hang about. He said that Markle was previously asked if she wanted to postpone her visit to Birkenhead, and she said no.
Since Markle will be keeping herself busy up until she gives birth, it seems that she deserves a much longer maternity leave compared to Kate Middleton. The Duchess of Cambridge had the chance to spend quality time with her three children for six months after she gave birth to them.
But at the end of the day, the length of a female royal's maternity leave depends on her personal preference. As of late, Queen Elizabeth II is the only royal to have received the record for the longest maternity leave after she gave birth to Prince Andrew and Prince Edward.
Robert Lacey, a royal historian, said that Her Majesty went on an 18-month leave after her two pregnancies.
"Early in the 1960s, Her Majesty decided that she had done her duty by her country and took the best part of 18 months off work to produce and enjoy her 'second family,' the young Princes Andrew and Edward, born in 1960 and 1964, respectively," he said.
In related news, Markle and Prince Harry opted to not know their baby's sex before it is born. This decision has inspired them to have a gender-neutral nursery room built for their child. According to Katie Nicholl, a royal author, the baby's nursery room will feature monochrome palettes and will not have any blue or pink shades.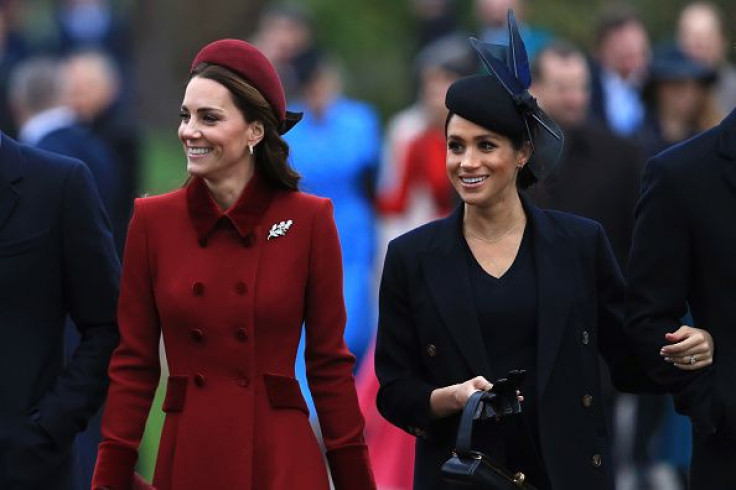 © Copyright IBTimes 2023. All rights reserved.