Meghan Markle's Photo That Sparked 'Vile Abuse,' Kensington Palace's Response Revealed
Meghan Markle is among the most photographed royals, but this one photo sparked a "vile abuse" that Kensington Palace had to step in.
According to Latifa Yedroudj, a journalist for Express, the Duchess of Sussex's "popped" belly button photo during her trip to Morocco where she flaunted a bespoke Dior gown caused the vile trolls to attack the pregnant royal.
"Is everything...except beautiful...stop trying to convince us this woman has any fashion sense," one user wrote on Twitter.
Another netizen shared another photo of Markle with a crinkled bra on the side, which was visible due to the design of her dress. Another user defended the pregnant royal and said that it's normal for some bras to crinkle, she has one with the same effect if she doesn't wear baggy clothing.
A different user criticized Markle's outfit and likened the royal to a "walking pile of dirty hotel linen." The user questioned Markle's choice of wardrobe given the "gorgeous fabrics" that are traditionally worn in Morocco.
Due to the attacks, Kensington Palace stepped in and reminded the netizens to be mindful of their comments. The palace asked the netizens to engage on their post with "courtesy, kindness, and respect." They also released guidelines for every user to follow.
"Comments must not: Contain spam, be defamatory of any person, deceive others, be obscene, offensive, threatening, abusive, hateful, inflammatory or promote sexually explicit material or violence," the palace wrote. "Promote discrimination based on race, sex, religion, nationality, disability, sexual orientation or age."
This wasn't actually the only photo where the trolls attacked Prince Harry's wife. Markle was also slammed in the past due to her photos where she was seen constantly cuddling her baby bump.
Markle's popped belly button is a sign that the duchess is approaching or is already in her third trimester. According to Claire Toureille from Daily Mail, it's normal for belly buttons to change during pregnancy and it usually happens late in the second trimester or during the third trimester.
Markle recently gave a clue about her due date. According to the expectant mom, she's "nearly there."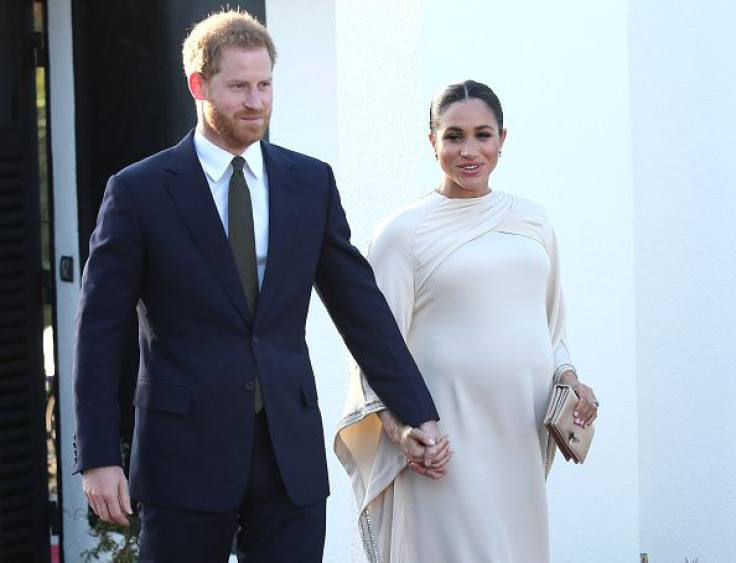 © Copyright IBTimes 2022. All rights reserved.
FOLLOW MORE IBT NEWS ON THE BELOW CHANNELS