Meghan Markle's Sister Calls Duchess 'Wealthy Narcissist' Amid 'Imaginary Friend's' Made-Up Stories
Meghan Markle's half-sister, Samantha Markle, recently attacked the Duchess of Sussex online once more amid claims that the royal reached out to their dad, Thomas Markle Sr., a couple of times.
On her Twitter account, Samantha called People's story about Markle calling and writing a letter to their dad fake. She also claimed that the fact that the publication didn't name their sources could only mean that they are imaginary.
"And if the narcissist is wealthy, they pay very expensive PR teams to change the way people see you," she wrote in a follow-up tweet.
On Wednesday, Markle's unnamed friends spoke to People on behalf of the "Suits" alum, whom they claimed has been a victim of global bullying. One of them said that the negative stories being thrown at Markle are fake and have been causing her emotional trauma during her pregnancy.
Another friend said that it is a misconception to say that Markle is living in a huge home when she is in fact just staying at a small and quaint cottage with her husband. The friend said that Markle cooks for herself and Prince Harry on a daily basis.
One of the Duchess' friends also said that Markle didn't have a falling out with her half-siblings because they never had a close relationship, to begin with. When she was born, Samantha was already in her mid to late-teens.
Earlier this week, Samantha addressed Markle's fraught relationship with their dad and said that their father has been amazing and nurturing to Markle up until she announced her engagement to Prince Harry.
"She is the one who turned for no reason. There should be a new diagnosis called #Ithinkimtoogoodforeveryoneitis," she tweeted.
Samantha also denied the claims that she has been capitalizing on Markle's fame because she will soon be releasing two books about herself and Prince Harry's wife. The multiple sclerosis patient also slammed Markle for the inspiring messages she wrote to sex workers on banana peels.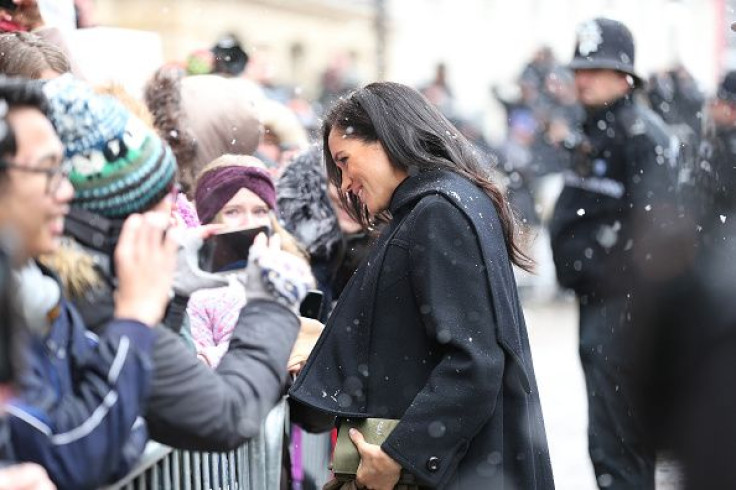 © Copyright IBTimes 2023. All rights reserved.