Meghan Markle's Sister Claims Sussexes Don't Deserve Prestigious Human Rights Award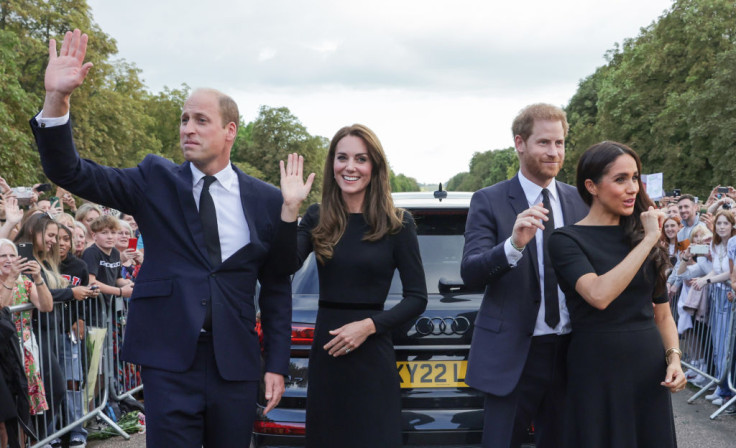 KEY POINTS
Meghan Markle's estranged half-sister discussed Prince William and Kate Middleton's visit to the U.S.
Samantha Markle claimed it is mostly conservatives who view the British monarchy favorably
She reacted to Prince Harry and Meghan receiving an award for calling out the royal family for alleged racism
Meghan Markle's estranged sister Samantha Markle is weighing in on Prince William and Kate Middleton's U.S. visit, as well as the prestigious human rights award that Meghan and Prince Harry are set to receive.
The Prince and Princess of Wales are currently in Boston, Massachusetts, where the prince's second annual Earthshot Prize awards ceremony is set to be held Friday night. They have not met up with Prince Harry and Meghan, who reportedly remain estranged from the royals after stepping back from royal duties and moving to California in 2020, and instead have focused on touring Boston.
During an appearance on GB News' "Dan Wootton Tonight" this week, Samantha was asked by host Dan Wootton where "Americans stand at the moment on the Sussexes versus the Waleses."
The author claimed that it is mostly conservatives who are excited about Prince William and Middleton's U.S. visit.
Markle's half-sister claimed she made a poll on Twitter asking her followers how they view the British monarchy.
"It turned out that 91% view it as favorably, only 5% viewed it unfavorably and 4% percent had no opinion," she claimed of the results. "So, I kind of feel like I was right, and when I asked my friends who are conservative, they love the monarchy. They're excited about Prince William and Princess Catherine being here, as am I."
Samantha claimed that "the left" views the British monarchy unfavorably due to "PR" and "social media gossip."
Samantha also reacted to the Sussexes being named recipients of the Robert F. Kennedy Ripple of Hope Award, which has previously gone to President Joe Biden and former President Barack Obama, for calling out the royal family for alleged racism.
"In my personal opinion, I don't think Harry and Meghan are beacons of ... for the fight against racism or any viable cause right now," Samantha said on the show. "I think the Ripple of Hope Award really is bonkers on the grounds that everybody knows it was salient in the media."
She claimed that the couple's 2021 interview with Oprah Winfrey, in which they alleged that a member of the royal family had "concerns" about the skin color of their then-unborn child, was "chock-full of lies."
"Those two, in my opinion, continually attack the royal family through so much and accept that award knowing that they don't represent what they are positing themselves as representing," Samantha claimed of Prince Harry and Meghan. "The Oprah interview was based on lies, the racism in the monarchy is a grave misconception. I don't think there's any truth to it at all. And Harry was seen parading around in a Nazi uniform. I don't think he has a right really to this [award]."
Prince Harry and Markle will be honored alongside other awardees at the Robert F. Kennedy Ripple of Hope Awards gala in New York Tuesday.
Kerry Kennedy, the president of the Robert F. Kennedy Human Rights Foundation, revealed that Prince Harry and Markle were chosen for the Ripple of Hope Award for challenging the royal family's "power structure" and taking a "heroic stand" against "structural racism within the institution" of the British monarchy.
"They went to the oldest institution in U.K. history and told them what they were doing wrong, that they couldn't have structural racism within the institution; that they could not maintain a misunderstanding about mental health," the niece of John F. Kennedy told El Confidencial's Vanitatis magazine, before adding that the couple continued to take a stand despite the possibility of being "ostracized" and "losing their family" and position within the monarchy.
"They have done it anyway because they believed they couldn't live with themselves if they didn't question this authority. I think they have been heroic in taking this step," Kerry concluded.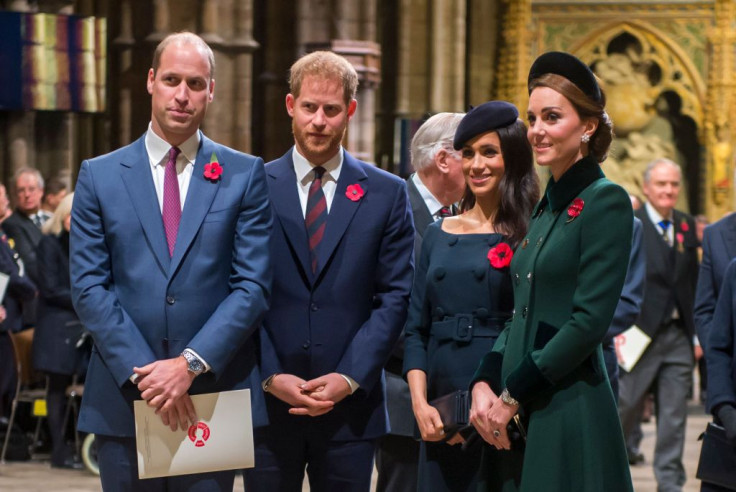 © Copyright IBTimes 2023. All rights reserved.