Meghan Markle's Sister Samantha Attacks Duchess For Ignoring Their Father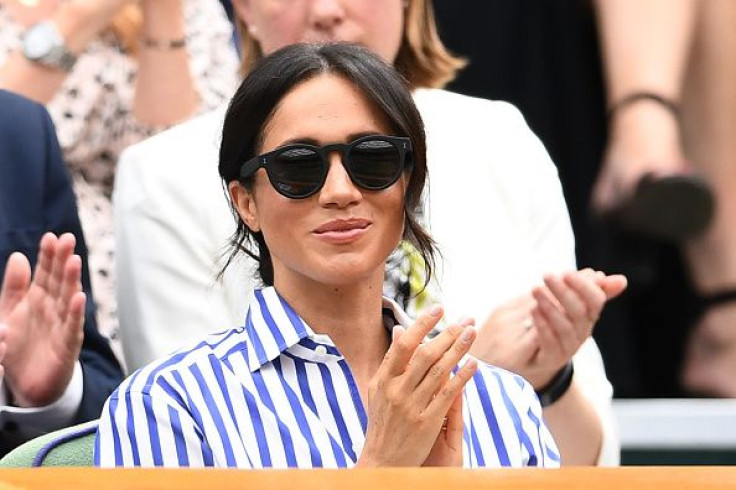 Meghan Markle's half-sister, Samantha Markle, is not pleased with the fact that the Duchess of Sussex paid tribute to Nelson Mandela but continues to ignore their dad.
On her Twitter account, Samantha posted a series of tweets questioning her sister's sincerity. "How about you pay tribute to your own father? Enough is enough. Act like a humanitarian, act like a woman. If your father dies, it's on you Meg," she wrote.
Samantha also went on to slam the royal family for being cold towards Thomas Markle. She said that her dad is not an embarrassment to Markle so he shouldn't be ignored by the royal family.
"The Royals are an embarrassment for being so cold. You should be ashamed of yourselves," she tweeted (via Express).
In another post, Samantha reiterated how she thinks Markle has been paying tribute to other people, but not even giving their dad a call.
"Glad you have so much time to gallivant around paying tribute to others while ignoring your own father! How cold can you be and look in the mirror? Harry? I guess was right," she wrote.
Samantha has always been vocal about her thoughts about her half-sister, as well as the royal family. But until today, Markle has never responded to any of her tweets and interviews. But this doesn't mean that Samantha will stop criticizing Prince Harry's wife anytime soon.
In fact, the mom of three is writing a book called "Living In the Shadows of the Duchess." The memoir was originally called "The Diary of Princess Pushy's Sister," but Samantha decided to change it after Markle's fans criticized her for throwing shade at her own sister.
Earlier this week, she opened up about her book and encouraged everyone to read it.
"My book is much more comprehensive as it definitely takes an in-depth look. It is an in-depth look at the unspoken dynamics through and beyond the wedding," she told Express.
© Copyright IBTimes 2023. All rights reserved.