Meghan Markle's Sister Shares Contents Of Letter She Delivered At Kensington Palace
Meghan Markle's half-sister, Samantha Markle, breaks her silence regarding the letter she left for the Duchess of Sussex at Kensington Palace.
Following her recent trip to London, Samantha said that she cannot disclose in detail what she wrote to her half-sister. But during an interview with Daily Mail on Sunday, she said that her letter mostly discussed their ongoing family feud, as well as Markle's falling out with their dad Thomas Markle Sr.
"I know Meghan and I know she has a kind heart. Her rift with our father makes no sense at all. The palace spin doctors have put out that Meghan feels she can't trust dad because of all the stories that have been written about him but Meghan should know better. Because of my illness, my hands don't work so I wrote a letter on my computer in an elegant script. Meghan is into calligraphy and I wanted to send her something beautiful and from the heart," she said.
Samantha also briefly mentioned Markle's first pregnancy and said that she hopes the arrival of her firstborn could cut through all of the misconceptions so that she can better understand the hurt and isolation their family felt towards the "Suits" alum.
Earlier this month, Richard Fitzwilliams, a royal expert, told Express that it is unlikely for Markle to meet Samantha while she was in London. And the Duchess of Sussex didn't really come face to face with her half-sibling.
"As far as Meghan's sister is concerned, I am sure she will not see her for reasons that are obvious. Samantha Markle is just poisonous. As far as her father is concerned, one hopes for a resolution but one simply does not know," he said.
Samantha also talked about her dad's health in her letter to the Duchess of Sussex.
"What is most critical here is the fact that dad suffered a real heart attack, not just once but twice, as a result of the stress from all of the misperception, the breakdown in communication with you and his being forced to be reclusive and inactive to avoid the limelight," she shared.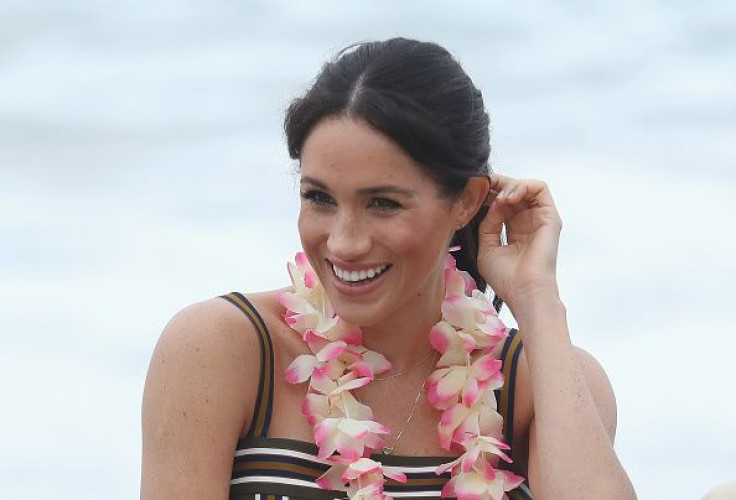 © Copyright IBTimes 2023. All rights reserved.