Meghan Markle's Wedding Jewelry Will Be 'Refined, Elegant,' Says Her Favorite Designer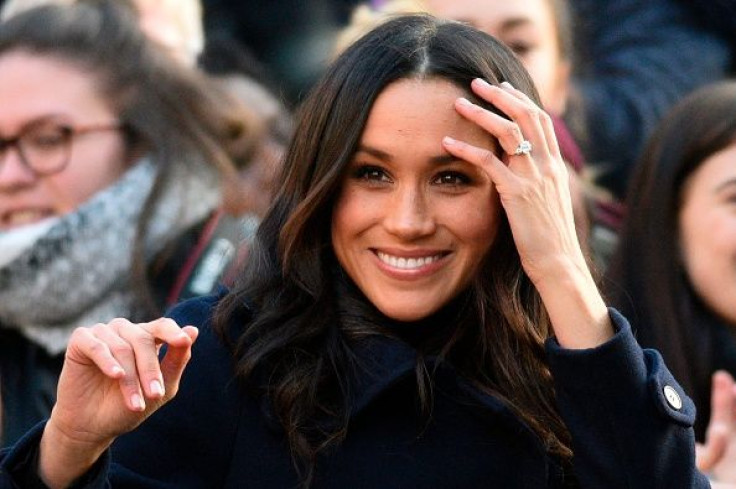 Meghan Markle's wedding to Prince Harry is just two months away, but Kensington Palace is still keeping some details under wraps.
One of the former actress' favorite designers, Eva Hartling, however, has some predictions on what Markle's wedding jewelry would be like.
"I'm sure she will go for something that is true to her style and I'm sure it is going to be refined and elegant. It will probably involve a simple pair of earrings that will bring out her natural beauty, she won't overdo it," she told People.
Hartling is the vice president of Maison Birks, a Canadian brand that was introduced to Markle by her best friend, Jessica Mulroney. Since then, Markle has already purchased at least seven pieces of jewelry from the high-end jeweler.
One of her jewelry from Maison Birks is her Plaisirs de Birks yellow gold and opal earrings that she wore during her engagement to Prince Harry in November. According to Hartling, the jewelry that Markle wore during her engagement announcement was sold out on the same day.
"Every time she steps out, the whole world is trying to see what she is wearing – the attention she is attracting is quite a first," Hartling said.
Last month, it was reported that several other Canadian designers are benefiting from the Meghan Markle Effect.
John Muscat, a fashion designer for LINE, dished on what exactly happened after royal fans saw Markle wearing a white wool LINE coat during her engagement announcement to Prince Harry.
"It was crazy. The entire globe knew who were in that moment and that's something that I think very few people ever get the opportunity to experience," he said.
The brand immediately renamed the coat to The Meghan, and it was sold out within hours.
Muscat added that Markle wearing LINE during her public engagement was like winning an Olympic gold medal for the brand.
"We've been doing this for a long time and I've never seen anything quite like this," he said.
And the Meghan Markle Effect has also extended to Markle and Prince Harry's wedding cake designer, Claire Ptak. Her hot cakes were also sold out within minutes.
© Copyright IBTimes 2023. All rights reserved.