Meghan McCain Slams Elon Musk, Nick Cannon As 'Creepiest Tag Team' After Twitter Exchange
KEY POINTS
Meghan McCain called Elon Musk and Nick Cannon's Twitter exchange about fathering multiple children "flat-out weird"
The former "The View" co-host criticized their "impregnate the planet" mentality
Musk's tweet came after news broke that he welcomed twins in November 2021 with Shivon Zilis
Meghan McCain slammed Elon Musk and Nick Cannon over their tweets about fathering several children with different women.
In a new op-ed published in The Daily Mail, McCain weighed in on the billionaire and the comedian's Thursday Twitter exchange, describing it as "the creepiest tag team tweet thread in history."
"Doing my best to help the underpopulation crisis. A collapsing birth rate is the biggest danger civilization faces by far," Musk, 51, tweeted. "I hope you have big families and congrats to those who already do."
Cannon responded to the Tesla CEO's post, writing "Right there with you, my Brother!" along with a raised fist emoji.
"Congrats on your family," Musk replied in a since-deleted tweet, according to screenshots shared in the op-ed. "We must expand scope & scale of consciousness for civilization to flourish & understand nature of Universe. Consciousness resides most strongly in humans, therefore we need more people!"
Musk's tweet came after news broke that he welcomed twins in November 2021 with Shivon Zilis, a top executive at his artificial intelligence company Neuralink. He has nine living children in total with three different women. Cannon, meanwhile, is expecting his eighth child with Bre Tiesi.
In her op-ed, McCain described their exchange as "flat-out weird."
She noted that both men had "simultaneous pregnancies going on" last year. Cannon welcomed four children in 2021, while Musk's twins with Zilis were born just a month after he and ex-girlfriend Grimes welcomed their second child via surrogate.
The "Bad Republican: A Memoir" author then criticized the duo's "impregnate the planet" mentality. She stressed that while Musk is the wealthiest person on the planet and has the resources to "do whatever he wants, whenever he wants, however he wants," most Americans cannot afford to support that many children.
"This 'impregnate the planet' mentality is creepy and comes off like the actions of a cult leader more than an altruistic person who wants to expand their family and save the planet," McCain wrote, adding, "Musk is no role model."
She went on to say that while Musk may be able to financially support his children, "what he's missing is the emphasis on the family unit. Meaning — one baby mama, one marriage, with a lot of children living under one roof."
McCain noted that studies consistently show that children raised in a two-parent household "experience less poverty and incarceration and generally receive better education, translating into brighter futures."
"The bar for bringing a new life into the world should not be 'if at all possible,'" she asserted.
Cannon shares 11-year-old twins Moroccan and Monroe with ex-wife Mariah Carey; 5-year-old son Golden "Sagon" and 1-year-old daughter Powerful Queen with Brittany Bell; and 1-year-old twins Zion Mixolydian and Zillion Heir with Abby De La Rosa. His son Zen with Alyssa Scott died of a brain tumor in December 2021 at 5 months.
In addition to his twins with Zilis, he and his ex-wife Justine Wilson share 18-year-old twins Vivian and Griffin and 16-year-old triplets Kai, Saxon and Damian. Their first child, Nevada, died of sudden infant death syndrome, or SIDS, when he was 10 weeks old.
The billionaire also shares two kids with Grimes — son X AE A-XII, 2, and daughter Exa Dark Sideræl, 6 months.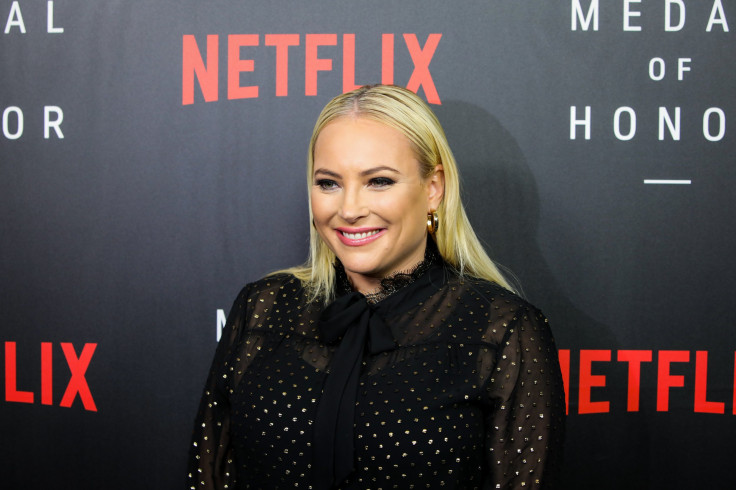 © Copyright IBTimes 2023. All rights reserved.
FOLLOW MORE IBT NEWS ON THE BELOW CHANNELS