Meghan Trainor Reveals How She Met Her Boyfriend Daryl Sabara [PHOTOS]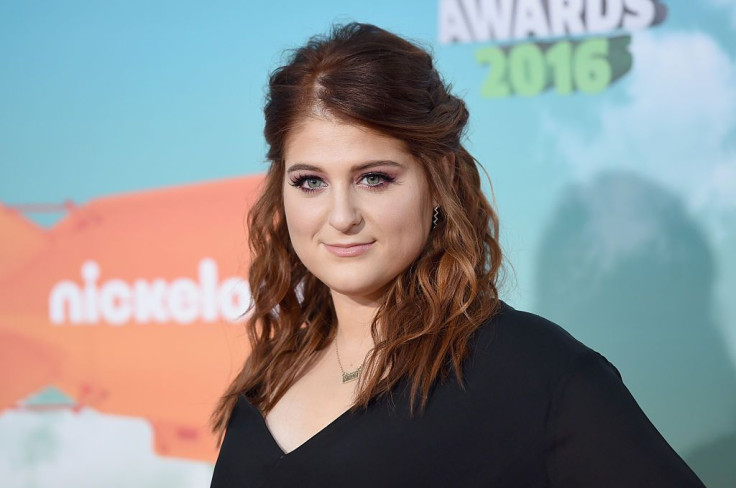 Meghan Trainor has opened up about how her love story with boyfriend Daryl Sabara started.
In an interview with Entertainment Tonight after her performance at CBS Radio's fourth annual "We Can Survive" concert, Trainer revealed that a popular actress actually played cupid with her and Sabara and that ultimately brought the them closer to one another.
"Chloe Grace Moretz told me she had a really, really nice friend. I was like, 'That's crazy! I'm looking for a really, really nice guy,'" the "All About That Bass" hitmaker recalled at the Hollywood Bowl on Saturday, Oct. 22. "And she's like, 'You guys have to meet.' And we did. He's great!"
The 22-year-old recording artist confirmed speculations that she's dating Sabara in an Instagram post she shared a week ago. "I ❤ Madrid ..and this guy," Trainor captioned a selfie of her and Sabara smiling together.
Rumors that Trainor and Sabara are in a romantic relationship with each other first surfaced when pictures of Sabara started to appear on the singer's Instagram page last month. See some of their photos together below:
Sabara, who is best known for his role as Juni Cortez in the "Spy Kids" film series, got to know more about Trainor when he joined the "Thank You" songstress on the road during her Untouchable Tour. Ahead of her performance at the "We Can Survive" concert, Trainor told E! News that having Sabara by her side during the tour is an experience she won't easily forget.
"He just chills with me everywhere," Trainor said of her boyfriend, who also accompanied her at the "We Can Survive" concert. "He's amazing and makes me feel like a princess."
Trainor's Untouchable Tour kicked off on July 14 in Nampa, Idaho. The 30-date tour ended in Boston, Mass. on Sept. 25.
Aside from starring in "Spy Kids" film series, Sabara also appeared in "John Carter," "Machete" and "A Christmas Carol," among many others.
© Copyright IBTimes 2023. All rights reserved.