Melania Never Believed Trump's Denial Of Stormy Daniels Affair, New Book Claims
KEY POINTS
Melania Trump grew disengaged with politics over time, says the book
The former first lady was "asleep through the election night"
She appeared arm-in-arm with a handsome military escort at Trump's first State of the Union address to get under his skin, according to the book
Former First Lady Melania Trump never believed her husband's denial of his "affair" with porn actress Stormy Daniels, whom he met in 2006, a new book has claimed.
In an upcoming tell-all book titled "I'll Take Your Questions Now, Stephanie Grisham, who served as Donald Trump's press secretary from July 2019 to April 2020, said that Melania had barely shown any emotional reaction after Daniels' "affair" with the former president in Lake Tahoe in 2006 was revealed, which her husband later denied.
"Oh, please, are you kidding me?" Melania told Grisham, according to the book — a copy of which was obtained by The New York Times. "I don't believe any of that."
In her memoir, Grisham, who served as Melania's chief of staff from April 2020 to January 2021, also revealed that the former first lady had begun a "quiet rebellion" against her husband following news of his affair with Daniels.
At one point, the former first lady appeared arm-in-arm with a handsome military escort at her husband's first State of the Union address in 2018 to get under Trump's skin, according to the book. Melania said the aide was hand-selected because "the floors of the Capitol were slippery."
"I laughed to myself because I'd seen the woman navigate dirt roads in her heels," Grisham wrote, according to an excerpt of the book obtained by The Washington Post.
Melania also grew more disengaged with politics over time, to the point where she was asleep through the election night, even as hundreds of her husband's supporters gathered in the White House for a party amid the COVID-19 pandemic, according to the book.
However, Mrs. Trump did not completely remove herself from politics and ended up supporting her husband's doubts on the legitimacy of the 2020 election results. "Something bad happened," she reportedly told Grisham.
Melania also saw through her husband's plan of snubbing the Bidens when she refused to invite Jill over to the White House for tea. "She would always say, 'Let me think about it' or 'Let's see what the West Wing will do,'" Grisham said about the former first lady.
Grisham resigned from her position as Melania Trump's top aide on Jan. 6 after the U.S. Capitol riot. Her book is scheduled for release on Oct. 5.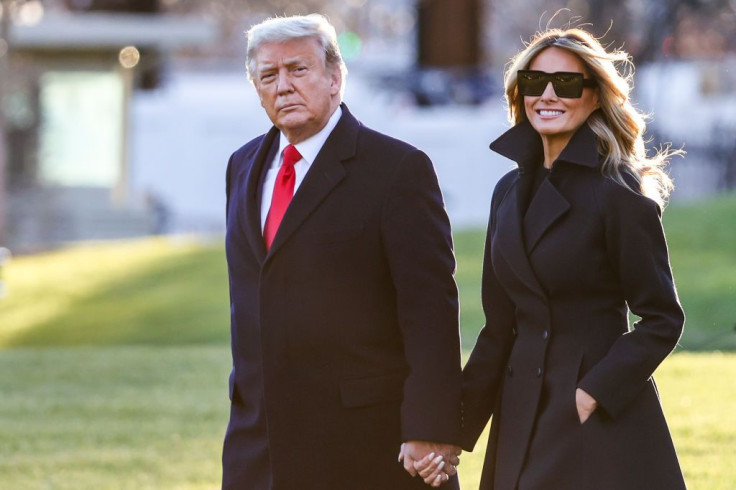 © Copyright IBTimes 2023. All rights reserved.