Melania Pushed Trump To Endorse Dr. Oz For Pennsylvania Senate Race: Report
KEY POINTS
'Melania is very behind-the-scenes but unbelievably influential,' says Sean Spicer
Spicer said Trump takes Melania's views ' very seriously'
Trump believed Melania had no agenda besides seeing him succeed: Book
Former First Lady Melania Trump reportedly pushed her husband, ex-President Donald Trump, to endorse TV's doctor Mehmet Oz for the U.S. Senate primary in Pennsylvania, according to a report.
Trump's endorsement of TV personality Dr. Oz over former Under Secretary of the U.S. Treasury for International Affairs Dave McCormick on Saturday came as a surprise, especially after McCormick met with the former president twice at Mar-a-Lago in hopes of getting his endorsement or neutrality, Axios reported.
The former president's top advisers also urged him to stay out of the Republican primary, to which Trump agreed.
However, Trump's surprise endorsement of Dr. Oz may have been influenced by his wife Melania who made it known that she supports the TV star, the report said.
"The first lady has let the president know she likes Dr. Oz. And that matters," a top Republican familiar with the discussions told NBC News.
Melania's influence on the former president's decisions was previously highlighted by former White House communications director and press secretary Sean Spicer in the book, "The Art of Her Deal: The Untold Story of Melania Trump."
"Melania is very behind-the-scenes but unbelievably influential. She is not one to go in and say, 'Hire this person, fire this person.' But she lets the president know what she thinks, and he takes her views very seriously," Spicer told author Mary Jordan, according to an excerpt obtained by The Washington Post.
"The president would say, 'She is right,' and that was the end of the discussion."
The book also noted that Trump believed everyone had an agenda. However, he believed his wife only wanted him to succeed as president.
Besides Melania, Oz also has another influential backer in Fox personality Sean Hannity who endorsed the doctor on his radio show in mid-March. The Fox host also often featured Dr. Oz on his radio and TV shows.
Dr. Oz is a Turkish-American who graduated from Harvard University in 1982 and earned an M.D. degree from the University of Pennsylvania School of Medicine and an M.B.A. degree from the Wharton School of Business in 1986. He served as a cardiothoracic surgeon and became the director of New York-Presbyterian Hospital/Columbia University Medical Center's complementary medicine program before he made his first TV appearance on The Oprah Winfrey Show in 2005.
Over the recent years, Dr. Oz promoted hydroxychloroquine as a treatment for COVID-19. The treatment has been proven to be ineffective against COVID-19.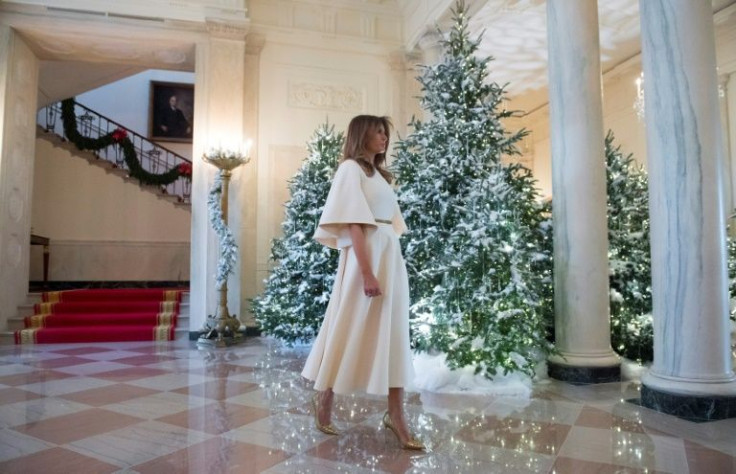 © Copyright IBTimes 2023. All rights reserved.
FOLLOW MORE IBT NEWS ON THE BELOW CHANNELS