Melania Thought Trump Was 'Screwing Up' US's Covid Response, Said 'You're Blowing This,' Book Claims
KEY POINTS
The claims were included in a book set to be published Tuesday
Melania asked Trump to take the pandemic more seriously, the authors said
"You worry too much," he told her in response, according to the book
Former first lady Melania Trump thought her husband, Donald Trump, was "screwing up" the country's response to the COVID-19 pandemic, according to a book slated to release next week.
The forthcoming book, titled "The Divider: Trump in the White House, 2017-2021," claims Melania warned her husband about the pandemic, and asked him to take it more seriously, according to Business Insider.
However, the ex-president dismissed her concerns, saying, "You worry too much," the book that is set to release Tuesday mentioned.
Melania was "rattled by the coronavirus and convinced that Trump was screwing up," says the book, authored by New York Times chief White House correspondent Peter Baker and New Yorker staff writer and CNN global affairs analyst Susan Glasser.
During the Trump term at the White House, Melania phoned New Jersey Gov. Chris Christie and asked for help in convincing her husband to be more serious about the coronavirus, Baker and Glasser said in their book.
"'You're blowing this,' she recalled telling her husband," the authors wrote, as quoted by CNN. "'This is serious. It's going to be really bad, and you need to take it more seriously than you're taking it.'"
"He had just dismissed her," the authors continued. "'You worry too much,' she remembered him saying. 'Forget it.'"
Trump, who contracted the virus in 2020, admitted during his presidency he downplayed the dangers of the virus.
"I wanted to always play it down," Trump said in an interview with Woodward.
"I still like playing it down, because I don't want to create a panic," he said in the conversation that was included in the book, "Rage," by Bob Woodward.
Trump had also previously suggested injecting disinfectant into the human body to cure COVID-19 or using a very powerful light or ultraviolet light (UV) inside the human body to kill the coronavirus.
Baker and Glasser wrote in their upcoming book that, if Trump spends another term at the White House, the people working with him will have to take efforts to ward off disasters just as they had to do during his first term.
Trump also told Baker and Glasser he would not invite former Vice President Mike Pence to be his right hand at the White House again because the latter refused to interfere in the 2020 election's certification. "It would be totally inappropriate," said Trump.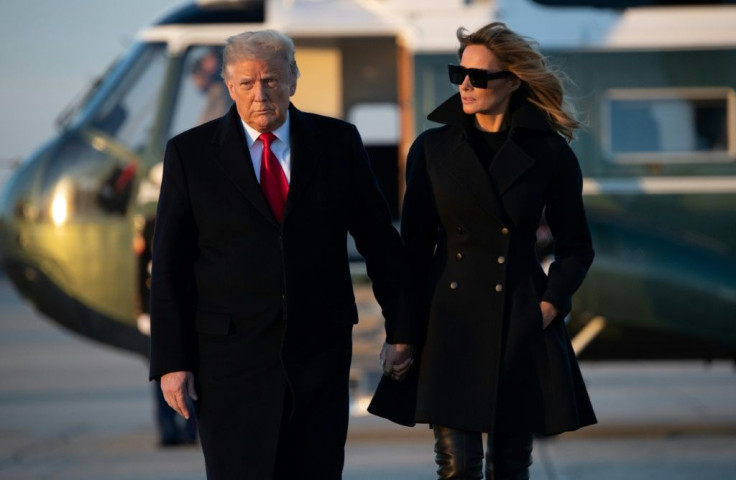 © Copyright IBTimes 2023. All rights reserved.