Melania Trump Booed At Youth Summit, Says It's 'A Democracy, They're Entitled To Boo'
First lady Melania Trump was booed at Baltimore Tuesday while addressing a youth summit organized for raising awareness about the opioid crisis. But the first lady took the incident in stride and defended the protest as a part of democracy.
Reacting to the booing, the first lady told CNN: "We live in a democracy and everyone is entitled to their opinion, but the fact is we have a serious crisis in our country and I remain committed to educating children on the dangers and deadly consequences of drug abuse."
According to reports, the heckling lasted for about a minute and the audience continued to be boisterous throughout her speech. However, Melania pressed on, undeterred.
Melania was also booed and cheered by the participants when she left the stage after concluding the speech at the auditorium of the University of Maryland, Baltimore County.
In the speech, Melania Trump reached out to the students amidst the chorus and said: "I am so proud of you for the bravery it takes to share that you have been strongly affected by the opioid epidemic in some way,"
The first lady also sought to showcase her work with "Be Best" focused on children's well-being, online safety, and opioid abuse.
Noting that promoting awareness on these issues was one of the top priorities, Melania assured. "I am with you in this fight and encourage you if you are struggling with addiction right now, reach out for support. It is never too late to ask for help."
It is also no secret that the Trump administration had strained relations with the city of Baltimore. In a controversial July tweet, Trump had stoked a controversy by calling Baltimore a "rat and rodent-infested mess," that provoked Democrats. In Trump's words, the place is where "no human being would want to live."
Trump donates salary to tackle the opioid crisis
Meanwhile, President Donald Trump donated his third-quarter salary to tackle the opioid epidemic in the country.
According to White House, Trump gave $100,000 to the Office of the Assistant Secretary of Health looking after the federal public health offices, per CBS news.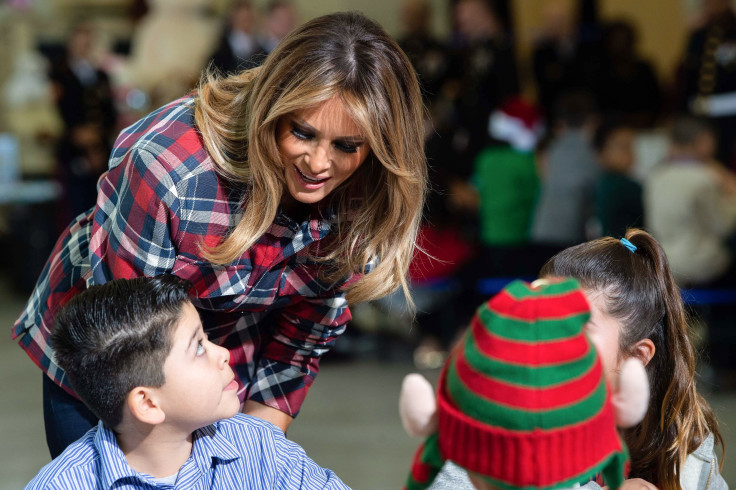 The Trump administration has made tackling the misuse of opioids a national priority. Estimates suggest that more than 70,000 Americans died in 2017 from drug overdoses and the bulk of them were related to opioids. The opioid crisis is also curbing the nation's life expectancy and is a national emergency, the Time reported.
The President's second-quarter salary was donated to the surgeon general's office.
© Copyright IBTimes 2023. All rights reserved.