Melania Trump Called A 'Failure' As She Can't Stop President From 'Bullying' Others
Melania Trump caused another outrage after the FLOTUS confirmed, via social media, that she met with Billy Ray Cyrus. The First Lady of the United States had a meeting with Miley Cyrus' father, on Tuesday, to talk about cyberbullying as part of her #BeBest campaign.
The wife of U.S. President Donald Trump announced the news on her official Instagram account. Melania posted a photo of her, in the White House's Red Room, alongside a family whose son committed suicide after being bullied online.
"Highlighting online safety is one of my #BeBest priorities. Yesterday, @billyraycyrus introduced me to the Smith family to hear about the tragic loss of their loved one from cyberbullying," Melania Trump wrote in the caption. "Teaching positive online behaviors can ensure a safer future for our children," she went on.
Billy Ray Cyrus also shared about his encounter with the FLOTUS on Twitter. He reposted Melania's snap on Instagram and said he is honored to sit with her at the White House. "@FLOTUS Your sincerity was truly inspiring," the "achy Breaky Heart" singer wrote. "You/your team were so engaged to Channing's grieving father & brother & brought ideas/strategy to make the world a safer better place for the youth in America #JusticeForChanning," he added.
Though Melania Trump and Billy Ray Cyrus' intentions were clean, critics were quick to question the pair's sincerity in helping the family. Some netizens told them to use the #BeBest campaign to stop President Donald Trump from bullying other people.
"Your #BeBest program is an utter failure. Why don't you focus on cleaning up your own house first, then maybe you can preach to the rest of us about responsible online behavior and cyber bullying," one Twitter user commented. "Please teach your husband proper internet behaviour. In my opinion, he is the King of all Bullies! Modeling correct behaviour is the best way to teach our youngsters," a certain Judy Garr wrote.
Despite the criticisms, there are still a number of fans who praised Melania Trump for pursuing her advocacy. "You truly are amazing!!! I admire how you put your family first. One way to attack cyber bullying is have more women at home watching their children 's online activity," one fan said. "Please stay safe yourself, FLOTUS! We need you more than ever!" another netizen wrote.
Melania Trump was criticized, earlier this week, after President Donald Trump tweeted about Marie Yovanovitch's impeachment inquiry testimony on Friday. Knockers claimed that the behavior of the POTUS is inconsistent with his wife's #BeBest campaign. Neither of them has commented on these harsh remarks up to this writing.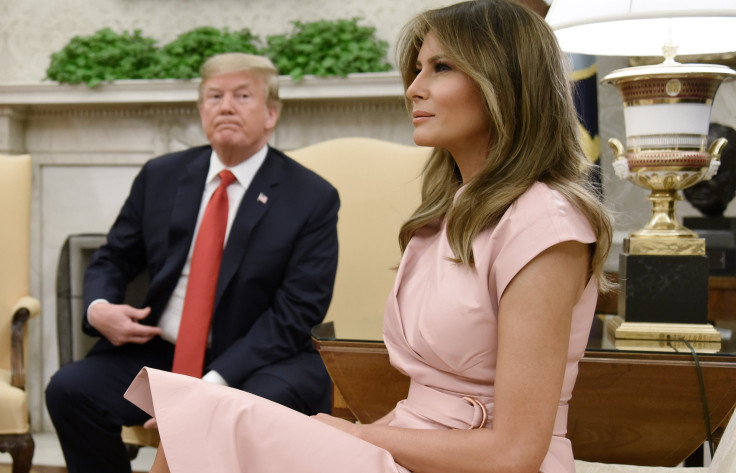 © Copyright IBTimes 2022. All rights reserved.
FOLLOW MORE IBT NEWS ON THE BELOW CHANNELS