Melania Trump Allegedly Refused Michelle Obama's Offer; FLOTUS Called A 'Porn Star'
It cannot be denied that Melania Trump and Michelle Obama have been pitted against each other since the former model assumed the role of the first lady of the United States on Jan. 20, 2017. A lot of people have been comparing the two women in terms of the campaigns they support, their statements in some of the glaring societal issues today and, of course, their fashion style. Though neither Melania nor Michelle has confirmed the alleged bad blood between them, recent reports are suggesting that the current and former First Ladies might not be on good terms after all.
Michelle, in a particular part of her "Becoming" memoir, revealed she told Melania to give her a ring should she need any help. The wife of former POTUS Barack Obama shared Laura Bush, who was the First Lady before her, also offered aid when she assumed the role in 2009. Michelle said she wanted to extend the same offer to President Donald Trump's better half.
During a previous interview, Michelle Obama divulged that Melania Trump had not responded to her invitation yet. Her press secretary, Stephanie Grisham, however, claimed Melania has her own team to help and guide her when the need arises. "Mrs. Trump is a strong and independent woman who has been navigating her role as First Lady in her own way," Stephanie said in a statement. "When she needs advice on any issue, she seeks it from her professional team within the White House," she added.
Critics took to social media to express their disappointment over the alleged snub. "My advice would be to take the advice from someone who's had eight years of experience," Rex K. Ford wrote on Twitter. "Really? I think Melania needs all the help she can get!!! And who better to get it from but the classiest most gracious First Lady?" Jessica Woods said.
Meanwhile, Sputnik revealed online trolls called Melania Trump a "porn star" and "former s*x worker" on Wikipedia-linked websites such as Simple-English Wikipedia and Wikimedia Commons. It was reported that the online trolls specifically targeted the FLOTUS's page.
Besides her, other personalities such as Jason Momoa and Ana Villafañe were also victimized and called "homosexualizer of men" and "pornographic actress," respectively. Melania Trump has yet to comment on these harsh remarks.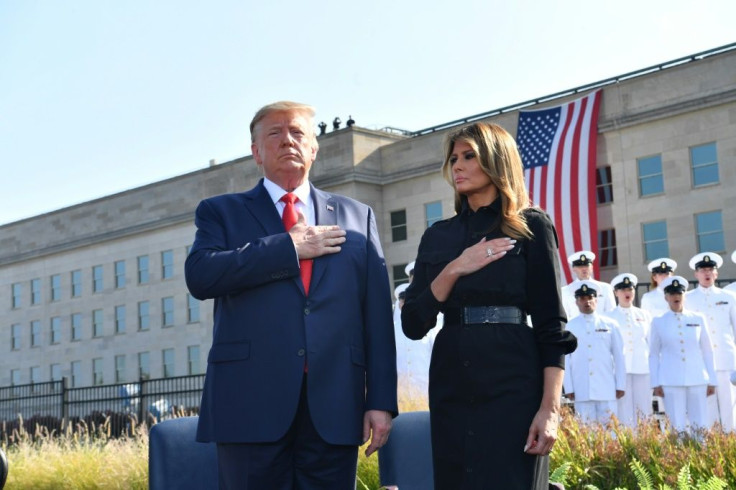 © Copyright IBTimes 2023. All rights reserved.