Is Melania Trump The New Jackie Kennedy? First Lady Channels Fashion Icon Again With Style Choices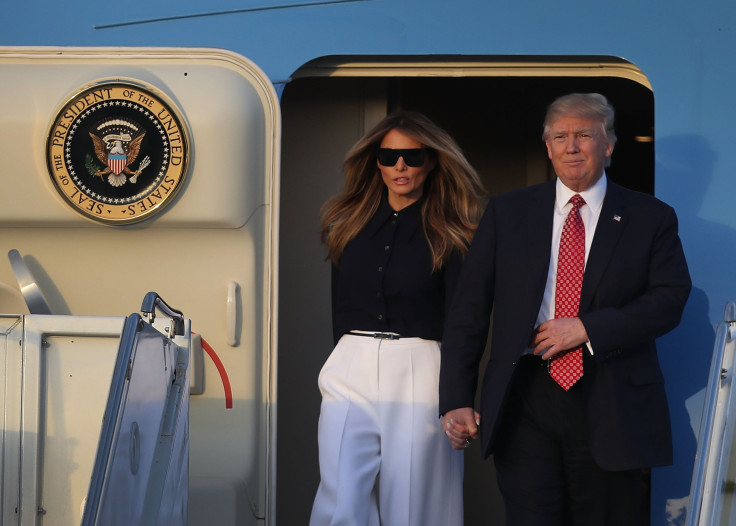 Former First Lady Jacqueline Kennedy Onassis was considered a fashion icon in the 1960s, setting trends with her chic elegance and French couture. Although her time at the White House took place more than 30 years ago, First Lady Melania Trump wasn't letting the world forget about Onassis' legacy.
The former model donned white palazzo pants, a black button blouse and large, black sunglasses when she and husband President Donald Trump landed in West Palm Beach, Florida last Friday. The ensemble prompted many to reminisce about the same outfit Onassis wore at the Florida airport during her tenure as first lady.
This wasn't the first time spectators have noticed Melania's fashion closely mirroring Onassis. During Trump's inaugural address, the first lady wore a Ralph Lauren light-blue jacket and dress, closely resembling an outfit Onassis wore during former President John F. Kennedy's inauguration in 1961.
"It was very Jackie," said Yahoo Style's editor in chief Joe Zee.
Similar to other female figures in the public, Melania's fashion choices and personal life were scrutinized when the spotlight shifted to her and her husband following Trump's announcement for his presidential bid. As a result, the first lady has also faced criticism and scandal regarding her past as a model. During Trump's campaign, the New York Post resurfaced old photos of the former model when she posed nude in a French adult magazine back in the early 90's.
Model Emily Ratajkowski also called out New York Times reporter Jacob Bernstein when he spoke about Melania at a party earlier this week, referring to her as a "hooker." The model slammed Bernstein, stating in a tweet that he was "slut shaming. I don't care about her nudes or sexual history and no one should."
The reporter subsequently apologized for what he said via Twitter:
"I want to take ownership of a mistake I made. Speaking at a party in what I thought was a personal conversation, I nevertheless made a stupid remark about the first lady," Bernstein wrote.
The new first lady also gave her two cents regarding the mishap, praising Ratajkowski for defending her: "Applause to all women around the world who speak up, stand up and support other women," she tweeted.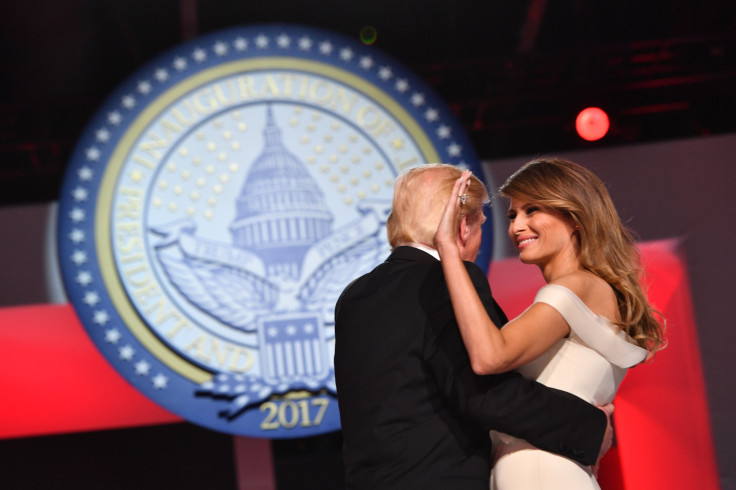 © Copyright IBTimes 2023. All rights reserved.