Melania Trump Revelation: FLOTUS, Ivanka Will Reportedly Have Their First Overseas State Visit Together Soon
KEY POINTS
Melania Trump will join President Donald Trump's two-day visit to India next week
This will, reportedly, be the FLOTUS's first overseas state visit with Ivanka Trump
Aside from Melania Trump and Ivanka, Jared Kushner will, also, be part of the delegation
Melania Trump and Ivanka Trump have been considered as the female faces of the current administration. Though the two important women in the life of President Donald Trump appear to be on good terms during public engagements, rumors claimed that they have been feuding secretly for years already.
Now, new reports suggested that Melania and Ivanka will be joining the POTUS in his upcoming trip to India on Feb. 24 to 25. Jared Kushner, the first daughter's better half, will also be a part of the president's entourage. The foursome is said to fly off to Ahmedabad City before visiting the stunning Taj Mahal in Agra City. They will, reportedly, be spending most of their time in New Delhi.
Indian media reported that, aside from Melania Trump, Ivanka and Jared Kushner, other personalities joining the delegation include White House Chief of Staff Mick Mulvaney, NSA Robert C O'Brien, Commerce Secretary Wilbur Ross and Energy Secretary Dan Brouillette. However, there was no official announcement from the U.S. administration as of this writing.
On Friday, President Donald Trump shared about his forthcoming two-day visit to India next week in Washington. "I am going to India next week, and we are talking (about) trade. They have been hitting us very hard for many years. I really like PM Modi but we gotta talk a little business. They gave us tariffs. One of the highest tariffs in the world is those offered by India," Melania Trump's husband said.
The POTUS even mentioned about the reports claiming there will be about 10 million people planning to see him at Motera Stadium in Ahmedabad. "I hear around six to 10 million people are going to show along the road to one of the largest cricket stadiums in the world, which is brand new and beautiful," Trump said.
"Prime Minister Narendra Modi said we will have 10 million people greet you — that is my problem. We have a packed house. We have thousands of people who will not be able to get in. It's going to look like peanuts from now on. How can we be satisfied if we fill a stadium of only 60,000 people?" he continued.
Other reports suggested that India would sign a deal to buy to purchase 24 multi-role anti-submarine helicopters from American defense giant Lockheed Martin. It remains to be seen, however, if there will be a major trade agreement to be sealed during President Trump's impending visit.
Meanwhile, sources claimed this could be Melania Trump and Ivanka Trump-Kushner's first overseas state visit together. The senior advisor to the president visited Hyderabad in November 2017.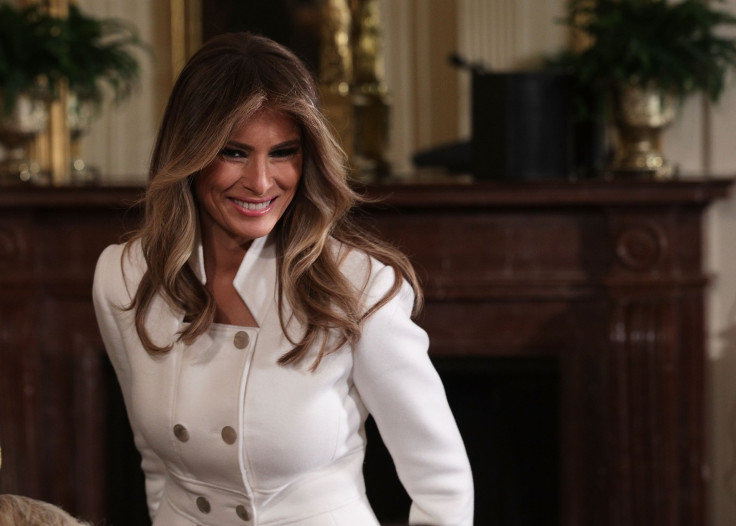 © Copyright IBTimes 2023. All rights reserved.