Melania Trump Shock: FLOTUS, President Donald's Holistic Approach Reportedly Contributed To Increased American Life Expectancy
KEY POINTS
White House advisor Kellyanne Conway praised Melania Trump and the current administration for the increased life expectancy in the United States
CDC reported that life expectancy in America in 2018 was 78.7 years, which is 0.1 higher than the number recorded in 2017
Cases of death due to drug overdose and cancer also decreased for the first time in four years
Kellyanne Conway claimed Melania Trump and the government's holistic approach on how to treat the whole person widely contributed to this milestone
Melania Trump is, without a doubt, one of the most criticized personalities associated with the current administration. Since she assumed the First Lady of the United States role from Michelle Obama in 2017, the former model has been hounded with various criticisms and condemnations over several things, including her fashion choices and the 'Be Best' initiative. Amid the hate that Melania has been getting since the start of Donald Trump's presidency, there are still those who continue to support and appreciate the FLOTUS.
Recently, Kellyanne Conway praised Melania and the Trump administration for the increase of life expectancy in the United States for the first time in four years as the number of deadly drug overdoses and majority of the 10 leading causes of mortality declined. US Centers for Disease Control and Prevention's National Center for Health Statistics reported that that life expectancy in America in 2018 was 78.7 years while in 2017 was 78.6 years.
"We tried to determine why the life expectancy increased and we can actually break it down by what causes of death contributed the most to the increase," study author Kenneth Kochanek, a researcher at the NCHS in Hyattsville, Maryland, said. "That decrease in mortality from drug overdose definitely contributed to the increase in life expectancy. It wasn't the leading contributor. The leading contributor was cancer. Cancer actually contributed more to that increase in life expectancy. Drug overdose would be second," he went on.
Conway, who also serves as a White House adviser, said Melania Trump and President Donald Trump deserve to be credited for this milestone. The American pollster claimed that life expectancy in the U.S. increased because of the government's holistic approach on how to treat the whole person. She even stated that "it's happened through causation" and not through coincidence.
Netizens were quick to react on Conway's statements on social media. "This is like when Trump claimed that he was responsible for the lack of plane crashes," Molly Jong Fast, editor-at-large at The Daily Beast, wrote on Twitter. "Life expectancy increases over time. Nothing trump implemented would affect that number now. @KellyannePolls check back in few years to see his policies of pollution in the name of big business affect health. His dialing back of healthy school lunches & denial of climate change," executive producer Suzanne Lindbergh said.
"This may be the dumbest thing anyone purporting to speak for a government has ever said in the history of the universe. I say this as someone who had to read life expectancy data as part of my job," one netizen stated. "I can't really speak for anyone else but I feel like my life expectancy has definitely been reduced by the presence of trump and melania and this whole administration," another Twitter user added.
Melania Trump and President Donald Trump have yet to comment on Kellyanne Conway's statements.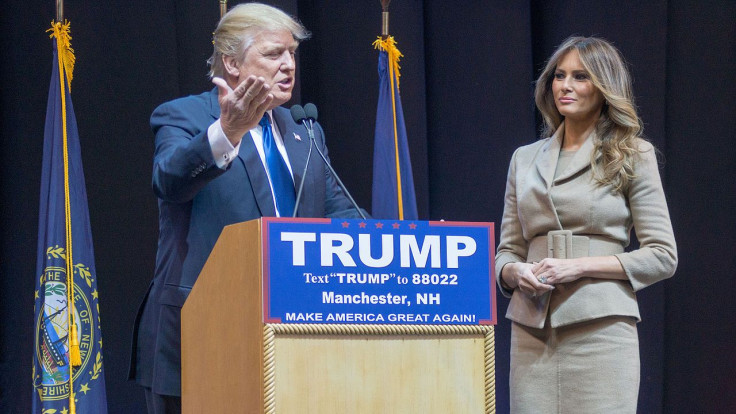 © Copyright IBTimes 2023. All rights reserved.