Melania Trump Visit To Children's Hospital Gets Mixed Reactions: FLOTUS 'No Angel'
Melania Trump recently received a slew of different reactions after she shared a video from her visit to the Children's National Hospital.
On Instagram, the FLOTUS uploaded a video that showcases her interactions with the youth. She walks into hospital rooms, holds the children's hands and tries to make them laugh.
Instagram user @bartlettpeachstate couldn't help but wonder why the first lady hasn't graced the covers of magazines like Michelle Obama after watching the clip.
"I wonder why the big-name shows and magazines haven't bent over backward to book her or her face on their magazine? Cause she's not black or someone! Yesss!" she wrote.
A nurse who saw the FLOTUS' touching video thanked her for all of her efforts.
"Thank you, Melania, for being you! As a nurse, that means a lot! Keep up the good work!" Instagram user @emamomgrndma wrote.
President Donald Trump's wife also shared the same video on Twitter and her supporters called her an angel.
"Melania is an angel," Twitter user @MELANIAJTRUMP wrote.
"Yea, First Lady angel. Don't listen to the haters," Twitter user @amebixxx wrote.
But Twitter user @Waikoloa_Gal said that she doesn't think is an angel, but she is not discounting the possibility that she's a good person.
"She sold her soul to the devil for some golden Donald Dollars. I suspect there are days she regrets that however," she wrote.
The comment did not sit well with Melania's supporters. One of them called the Twitter user a hater. Others said that the first lady didn't need her husband's money because she was doing just fine without him.
"I don't think she regrets it one bit! A lot of very jealous souls in Twitter land," Twitter user @AudreyW72226986 wrote.
Meanwhile, the first lady was also criticized following the death of a 16-year-old boy at the border. The FLOTUS was mocked for visiting the sick kids at the hospital but not giving the teenage boy a chance to live.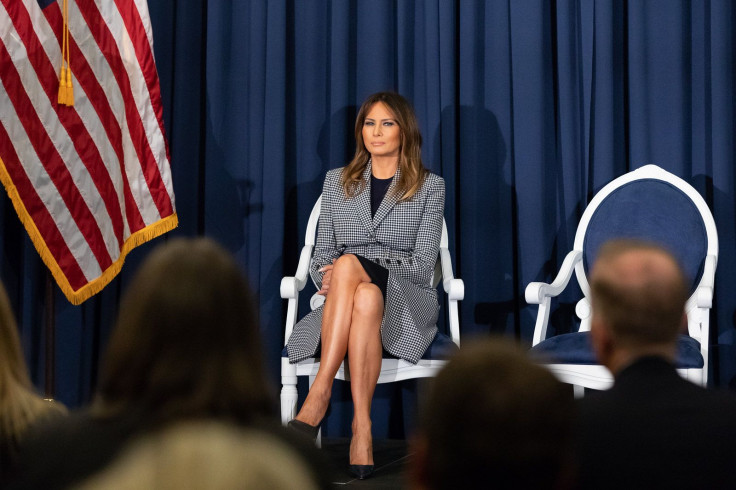 © Copyright IBTimes 2023. All rights reserved.