Melania Trump vs. Princess Diana: FLOTUS' Taj Mahal Photo Differs In Key Aspect
KEY POINTS
Melania Trump followed in Princess Diana's footsteps by posing in front of the Taj Mahal
Melania Trump and Princess Diana's Taj Mahal photos have one key difference
Melania Trump channeled Princess Diana in her photo outside the Taj Mahal
Melania Trump channeled Princess Diana this week when she posed outside the Taj Mahal during her trip to India with Donald Trump.
According to Express, the FLOTUS's photo outside the Taj Mahal had one key difference from Princess Diana's snap from February 1992. When the Princess of Wales posed outside the popular tourist attraction, she was by herself.
However, the first lady was joined by her husband, Donald Trump, outside the Taj Mahal. Even though the first couple is not very affectionate towards each other, the publication claimed that they showed a united front during their outing.
Donald and Melania also posed in front of the bench where Princess Diana sat decades ago. But the POTUS and the FLOTUS opted to stand, unlike the late royal. Princess Diana also wore a skirt during her trip to India, but Melania opted to wear white oversized pants.
Princess Diana also made headlines this week after it was revealed that Prince Harry's decision to drop his royal title was actually a sweet nod to his mom. While speaking with Express, royal author Leslie Caroll said that Prince Harry's decision was inspired by Princess Diana who tried to distance herself from people who micromanaged her life.
"[Harry's] displeasure at the way his wife and son were being treated by the press, by other members of the royal family perhaps, and by some of the "Men in Gray" as Princess Diana used to call the bureaucrats in the palace who sought to micromanage her life and her decisions. Harry has always been acutely conscious of the way his mother was hounded and hunted by the press, and he has been equally outspoken saying that he will not let history repeat itself with his wife and son," she said.
According to Carroll, even though Prince Harry now has a family of his own, he is still the rebel of the royal family. This means that he will do anything to protect his wife and son.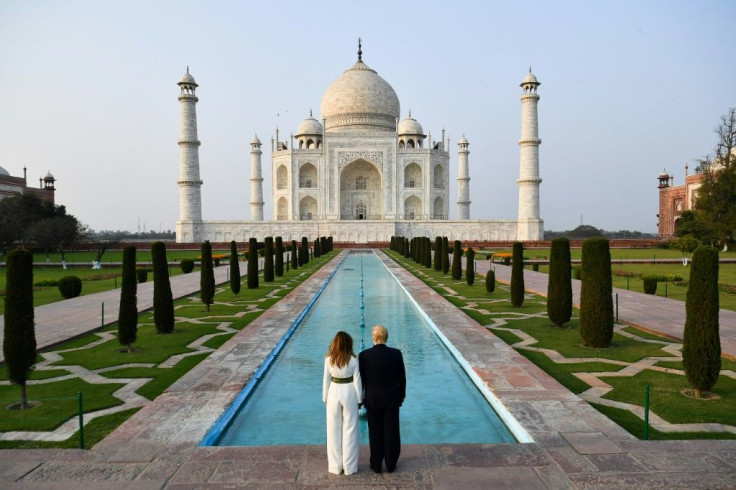 © Copyright IBTimes 2023. All rights reserved.