Melania Trump's Enigmatic Fashion Examined: What Did Experts Say About The FLOTUS' Wardrobe?
KEY POINTS
Melania Trump's fashion received mixed opinions from experts
Stylist Lauren Rothman said Melania has no signature style
The FLOTUS wants people to focus on what she does and not what she wears
Melania Trump's fashion has become even more popular in the last four years while her husband Donald Trump served as the president of the United States, but it left more questions than answers, according to a report.
Melania is one of the most fashionable and gorgeous first ladies, according to several sources. However, her wardrobe received mixed opinions from the experts, with some claiming she uses it to express herself, Financial Times reported.
"Unlike many of the first ladies before her, there won't be a signature style with Melania," said Lauren Rothman, a Washington-based stylist. "The storms don't sway her. She always looks perfectly put together."
CNN reporter Kate Bennett said the president's critics called Melania a "fembot" and "trophy wife," and some of them even alleged that she uses her clothes to support Democrat causes or show rebellion against her husband. Even if the FLOTUS has never addressed the various speculations about her wardrobe, the "Free, Melania: The Unauthorized Biography" author believed that she was well aware of every clothing item she put on.
"I don't believe in Melania Trump coincidences. She knows what she's doing," Bennett said. "I have a theory that she wears menswear when they're fighting. We know that Donald Trump likes very feminine women: eighties-throwback feminine — body-con dresses and short hemlines. When Melania wears a suit it's a moment of independence."
She also said that there is a "playful ambiguity" to how Melania dresses referring to the POTUS' infamous "pussy grabbing" video where Melania stepped out wearing a fuchsia pussy-bow blouse by Gucci days after the scandal broke.
Melania's former advisor, Stephanie Winston Wolkoff, also had a similar story. In January 2018, Melania stepped out wearing a white Christian Dior pantsuit after Trump's alleged affair with porn star Stormy Daniels became public. Wolkoff was adamant of her outfit because it was considered a uniform of anti-Trumpers and practically Hillary Clinton's trademark, but the FLOTUS still wore it.
Just like Bennett, Wolkoff agreed that Melania is using her wardrobe to make a statement. She even believed Melania chose American immigrant designers for Trump's inauguration to make herself "one of America's most famous immigrants." Also, the move could send a unifying message to balance Trump's anti-immigrant rhetoric.
"Melania loved the idea of getting to play designer for a day, but highlighting to the press that she and Hervé [Pierre] were both immigrants was out of the question. Her take was to let the clothing speak for itself and not to bother with the backstory," she said.
Despite the various speculations about Melania's outfits, the FLOTUS once said that she wanted the people to focus on her initiatives and not on her clothes. During a visit to Cairo in 2018, Melania addressed this concern when asked about the pith helmet she wore during her tour to Africa.
"You know what? We just completed an amazing trip. We went to Ghana. We went to Malawi. We went to Kenya. Now here we are in Egypt. I want to talk about my trip and not what I wear. That's very important, what I do, what we're doing with USAID, my initiatives and I wish people would focus on what I do, not what I wear," the FLOTUS was quoted as saying.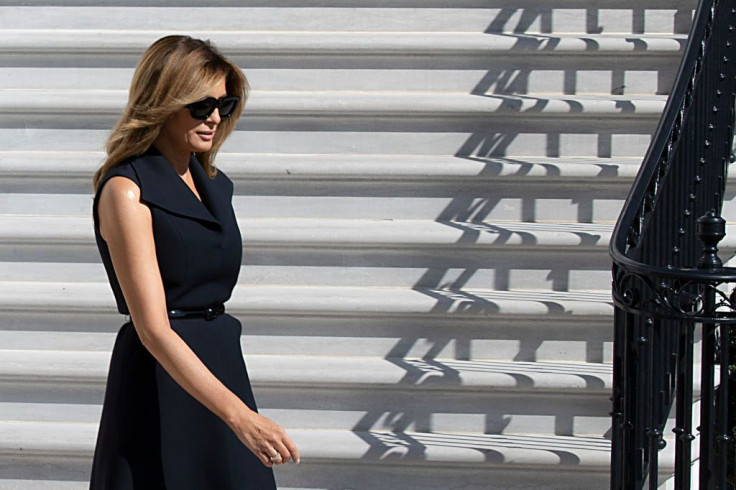 © Copyright IBTimes 2023. All rights reserved.