Melissa Gorga Addresses Skipping Teresa Giudice Wedding, 'RHONJ' Exit Rumors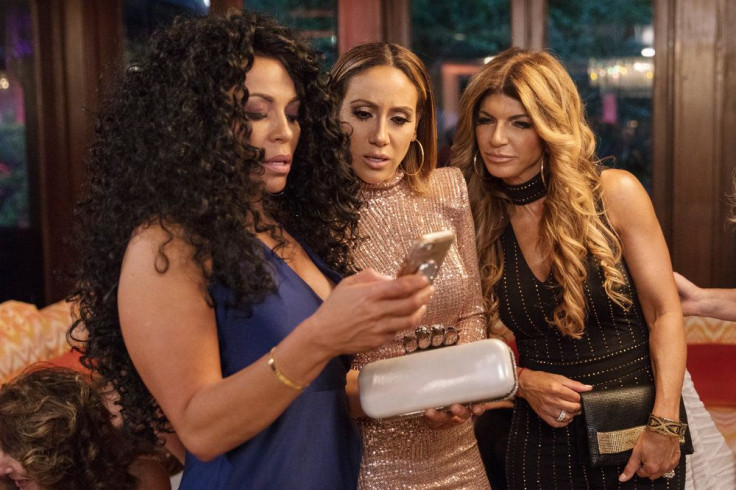 KEY POINTS
Melissa Gorga said she and her husband Joe Gorga have no plans to leave "Real Housewives of New Jersey"
She claimed they have "a laundry list of reasons" why they skipped her sister-in-law Teresa Giudice's wedding Saturday
She said it would have been strange for them to attend the wedding following "something that went down" during a recent "RHONJ" taping
Melissa Gorga and her husband Joe Gorga are not exiting "Real Housewives of New Jersey."
Melissa took to her Instagram Story Thursday night to shut down rumors that she and Joe are considering leaving the Bravo reality series due to their strained relationship with his sister Teresa Giudice.
"People are taking pieces from my podcast and assuming I'm leaving the show," Melissa wrote. "This is how rumors get started. I never said I was leaving the show. I was just clarifying how we felt after a difficult weekend. We have no plans on leaving. #RHONJ."
Earlier in the day, the Bravo personality addressed her and her husband's absence from Giudice and Luis Ruelas' Saturday wedding in a new episode of Melissa's "On Display" podcast. She did not deny the reports that they had a falling-out with Giudice ahead of the nuptials.
"Obviously, we did not attend your sister's wedding. We have a laundry list of reasons in our heads," Melissa said. "Obviously there was something that went down at the finale of filming the 'Real Housewives of New Jersey.'"
Melissa did not go into detail regarding what happened during the taping but said that it would have been awkward for her and Joe to attend the wedding after the incident.
"There was plenty of reason for Joe and I to say it would be very strange -- including everyone in that room, by the way -- to look at Joe and I to say, like, 'Yes, it would be very strange for you guys to just be sitting in the pews tomorrow, wishing them well on their wedding day.' It would be strange," she added.
Melissa also suggested that her and her husband's decision to join "RHONJ" more than a decade ago remains an issue with Giudice.
"What you can be upset with is that we actually accepted... the invitation, that we accepted the proposal," Melissa said, referring to the opportunity to audition. "Yes, we did. Did we do that? 100%/ Did she, deep down, not want us to do that? I'm sure. I'm sure that's what's irked her, but guess what? I can take an opportunity just like anyone else."
Two unnamed sources earlier told People that Melissa and Joe had been planning to attend the wedding until Aug. 4, when they allegedly had a blowout fight with Giudice and Ruelas while taping "RHONJ" Season 13. False rumors allegedly surfaced about Melissa and Joe's marriage, and they suspected Giudice may have been involved, according to the sources.
Unnamed sources then alleged to Page Six that Margaret Josephs' former friend Laura Marasca Jensen spread the rumor that Melissa allegedly cheated on Joe and kissed actor Nick Barrotta after a night out in New York a few years ago.
Jensen admitted to the outlet that she does not know whether the rumor is true but claimed that Josephs told her about it.
Jensen said she reached out to Giudice to meet with her and Jennifer Aydin in February, and the rumor about Melissa came up during their conversation, according to Page Six.
However, Jensen, who auditioned to be on "RHONJ" three times, insisted that she only met up with Giudice and Aydin to "align" herself with them in case she made it onto the show. She also claimed that she meant no harm to Melissa.
Another unnamed insider told the outlet that the rumor is "ridiculous," while a separate Page Six report claimed Joe and Melissa just laughed off the speculation and that the couple has been friends with Barrotta "for years."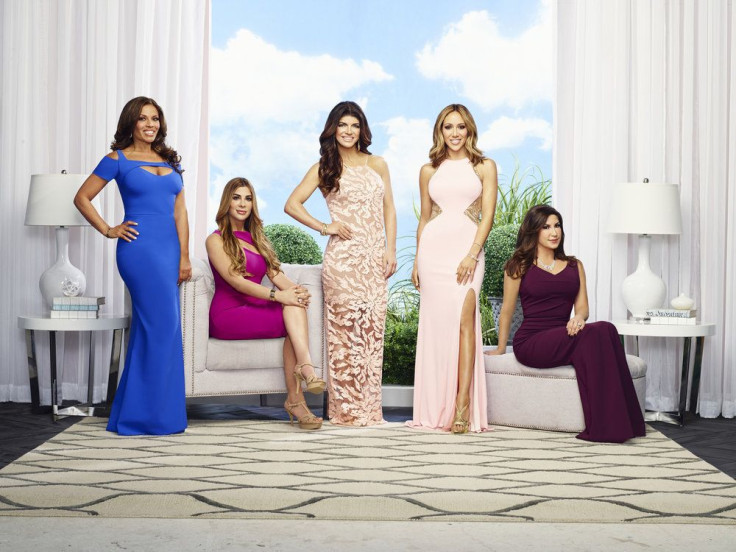 © Copyright IBTimes 2023. All rights reserved.