Melissa Rivers Reveals Her True Feelings About Kathy Griffin Replacing Joan Rivers On 'Fashion Police'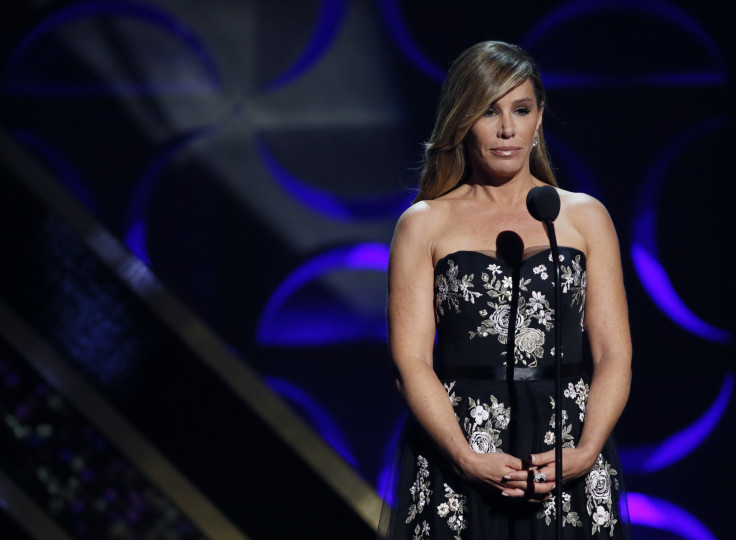 Melissa Rivers is finally speaking out about Kathy Griffin replacing her mother, Joan Rivers, on "Fashion Police." Griffin gave up the role in March after just seven episodes, saying she didn't want to "contribute to a culture of unattainable perfectionism and intolerance."
Melissa is not happy with the off-the-cuff comedienne. During an interview at the 92nd Street Y in New York City, the 47-year-old told Hoda Kotb she felt Griffin was simply not "a match on a lot of levels." She added that she feels her mother's legacy was disrespected by having her sign on only to leave the way she did.
"My biggest complaint was the feeling that she kind of s—t all over my mother's legacy in her statement on leaving," she said. "And I know that was not an intentional reading of it, but that's how it felt…by calling the comedy and the style of it old-fashioned. It was like, I understand what you were doing, you're trying to save yourself, but don't crap all over my mother to do it."
Griffin was added to "Fashion Police's" cast of celebrity hosts in December 2014, just three months after Rivers' unexpected death. The 54-year-old left amid controversy surrounding comments made by co-host Giuliana Rancic. During E!'s 2015 Oscars red carpet coverage, Rancic joked that 18-year-old Zendaya Coleman, who arrived at the event sporting long dread locks, looked like she smelled of "patchouli oil" and "maybe weed." Twitter users immediately began attacking her and the show's creators, calling her racist and demanding that she be fired.
Rancic apologized for offending anyone, especially Coleman, but claimed she had no malicious intent in making the joke. She told numerous outlets E! edited out her saying "boho" and making peace sign gestures with her hands. She also claimed the joke was written by someone else.
Shortly after the comments were made co-host Kelly Osbourne left the show. She has since spoken out about the incident several times, saying she was "heartbroken" that Rancic would not admit to writing the uncouth joke. Both she and George Kotsiopoulos, who worked on the show alongside Joan, said they never had writers during their time as "Fashion Police" hosts.
Check out Melissa Rivers' full interview with Hoda Kotb below:
© Copyright IBTimes 2023. All rights reserved.