Is Melon App The Best Streaming Software For YouTube?
This article uses affiliate links, which means if you purchase products through these links, we may earn a commission. Click here to see our
T&C
. For licensing please click
here
.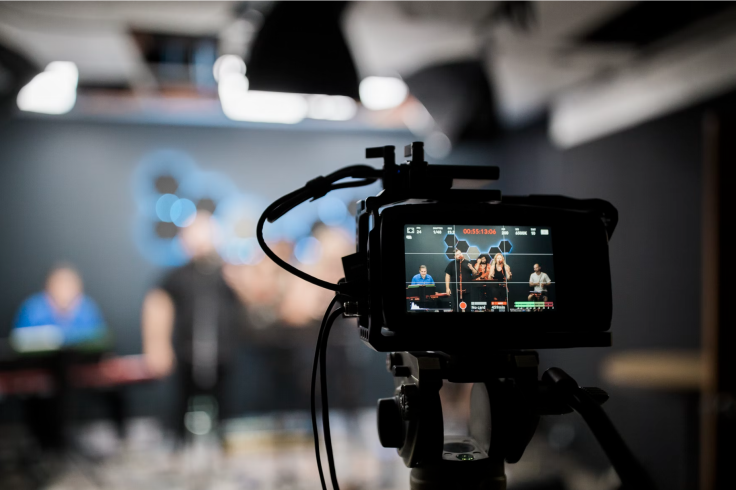 Now that more and more things are done online, one of the best ways to engage with your audience is through live streaming as it helps increase your brand's visibility and lets you better interact with your audience.
A live-streaming app is a broadcasting software that allows you to capture, stream, record and share live streaming content. Live streaming is now commonly used -- from gamers playing video games, artists performing for their fans and of course, personalities and influencers interacting with their audience.
This has led to projections that the global online video platform industry will grow 8.4% from 2021 to 2028.
So what are the benefits of using one? A good live streaming service should be able to provide video hosting and video content management tools. These will help make or break your live stream. Of course, you want to make sure that you're always giving your viewers a great experience.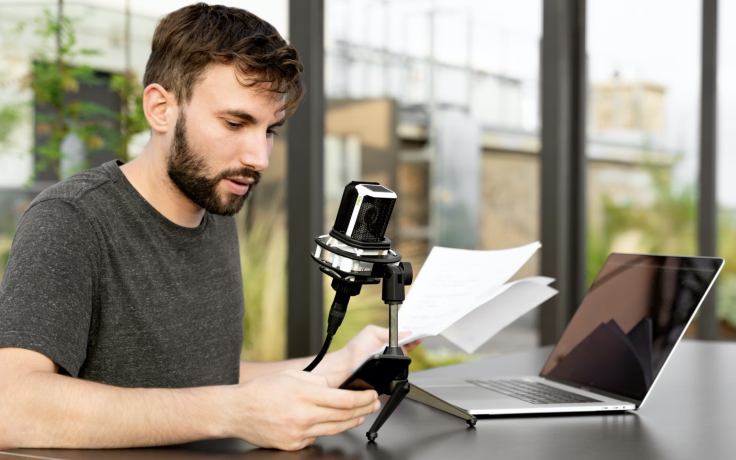 More than that, live streaming helps you:
Automatically reach your target audience
Save money as plenty of streaming platforms are either cheap or free
Start immediately as they are easy to set-up
Offer monetizing opportunities
Increase your overall audience visibility from all over the world
Archived events can be utilized for sales or other promotional campaigns
As you can see, there are plenty of benefits to live streaming, especially when you have the right tool and platform. Here's one of the best yet underrated, streaming platforms: Melon.
Melon App Review
Designed by Streamlabs (owned by Logitech), Melon is a live streaming tool that allows you to easily launch high-quality video streams from multiple platforms.
But it's so much more than that.
Addressing the need for a powerful yet simple streaming tool so creators can easily connect with their audience, Melon is a web-based live streaming platform designed to remove all of the usual complexities that come with streaming.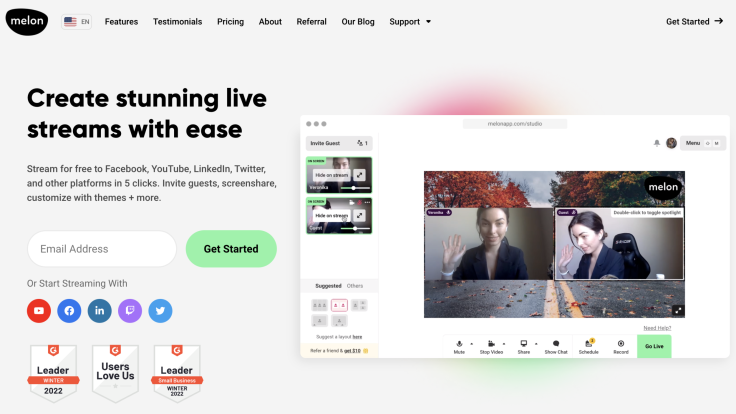 Melon does this in various ways. The web-based tool requires no lengthy installation process. It also doesn't require any web extension. All you need to do is visit the website, log in with your credentials and you're good to go. What's more, there's no need for your viewers to create accounts, removing yet another barrier between you and audience interaction.
For aspiring YouTubers who want to start live streaming, Melon is one of the best streaming apps for YouTube, as launching a high-quality stream via their channel is easy. If you're a social media marketer, increasing brand visibility is also easier and more cost-effective with Melon. It gives your company a unique way to engage with your audience.
Extra Features
Here are some of the other features you can take advantage of when using Melon:
MultiStream – More than live streaming, the platform offers a great way for you to expand your audience reach via multistreaming. Through this feature, users can go live on multiple platforms (YouTube, Facebook, Twitch or even LinkedIn) at the same time.
Go-Live – One of the best features of Melon is its convenience, which is highly evident in its Go-Live function. Without going through a complicated or lengthy setup process, you can start streaming from your favorite platform with only a few clicks. Users can just click on the link you generated to start watching, no account required.
Stream Personalization – Add a personal touch to your live stream with the personalization function. With this, you can create themes, resize or reframe elements, add overlays, a green screen function, or even your own logo. Recently, the platform has added background music.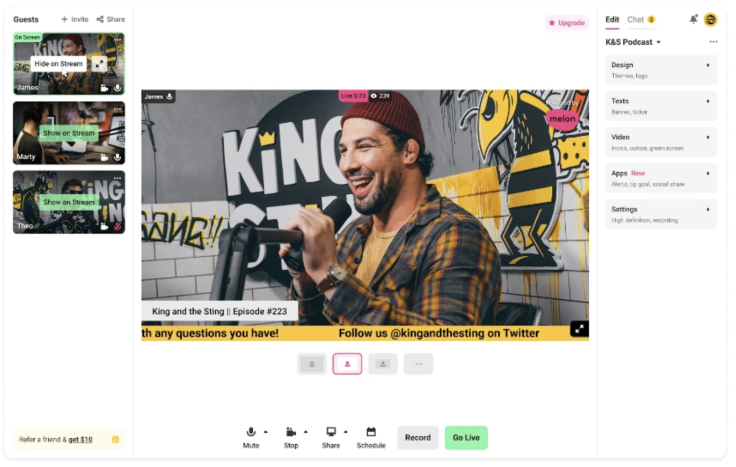 Cloud-Based – Melon doesn't require either browser extension or installation. The platform is fully cloud-based, which makes it extra secure and blazing-fast in its speed.
Stream Scheduling – Plan your streams ahead of time with stream scheduling. Through this, your audience can easily catch up when you go live and you can even send out alerts to them.
Recording – No streaming platform is complete without a recording feature. Through this, you can record your stream in real-time for later, so you can use it for other promotional purposes.
Screen-Share – Melon also allows you to share your screen with your audience or have them share their screens with you. Of course, what you show on your screen is totally up to you, so there's no need to worry about your privacy. You can also engage with your audience in real-time and up to nine other streamers can join you.
Pricing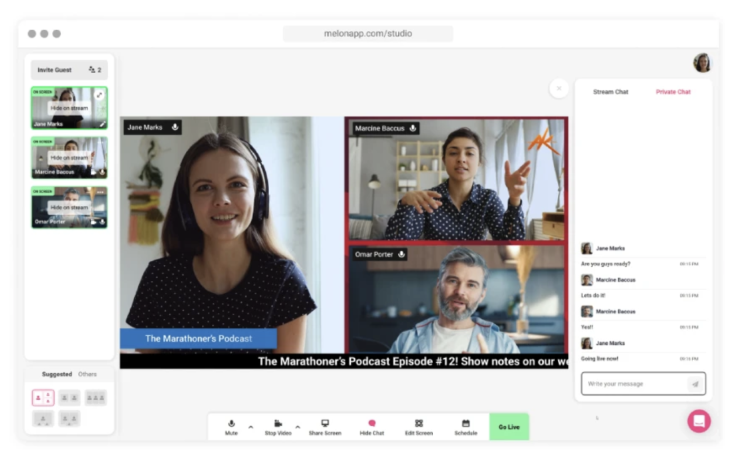 One of the best things about Melon is how affordable it is, making it easier for anyone to start streaming today.

Melon's pricing plans include:
Free Forever - $0/month
Standard Plan - $15/month
Pro Plan - $49/month
If you want even more savings, you can purchase a lifetime deal for Melon via AppSumo for only $99.00.
Availing this deal grants you full lifetime access to Melon and all its features, making it a great deal for anyone who wants to take live streaming to the next level.
Conclusion
Easy-to-use, free from clutter and straight to the point, Melon takes streaming to the next level, whether you're a beginner or a seasoned live streamer. It's also feature-rich, despite its affordable price point.
Because of these, we recommend Melon as one of the best streaming tools you can get today. Learn more about how you can get lifetime access to Melon for a low price by clicking here.