Memorial Day Weekend 2015 Events Miami: 6 Fun Deals To Check Out During Your Trip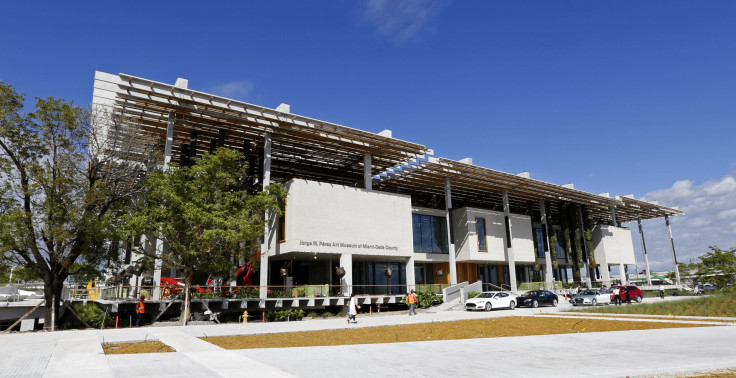 Memorial Day Weekend marks the unofficial start of the summer for many Americans, and tens of thousands of them will travel to Miami for the city's famed holiday celebrations. The city's hotels will be packed with revelers who come to attend the city's weekend events.
More than 1.9 million people will travel in and out of Florida for Memorial Day Weekend -- a 5 percent increase compared with 2014, the Miami Herald reports. More than 600,000 of those travelers will pass through Miami International Airport alone, and Miami Beach hotels expect to reach roughly 82 percent capacity.
"The nature of any of these big holiday weekends is this does tend to be a rather last-minute group," the Greater Miami Convention & Visitors Bureau chief marketing officer Rolando Aedo told the Miami Herald.
Miami officials are taking measures to ensure Memorial Day Weekend will remain a safe one, including changes to local traffic protocols, the employment of 250 civilian "Goodwill Ambassadors" and additional DUI checkpoints on major roads, the Miami Herald reports. But that doesn't mean the city won't be ready to party. Here is a look at some of Miami's Memorial Day weekend events, courtesy of Miami.com and the Miami New Times.
1. The Pérez Art Museum Miami will hold a Memorial Day outdoor BBQ from 1 p.m. to 4 p.m. EDT on Monday, May 25. The event will include drink specials and a performance by a band called the Wynwoods. Active members of the U.S. military and their families can attend the BBQ for free. Other attendees will have to pay a $16 entrance fee.
2. The Miami Marlins are off to a slow start this season, but they've found a way to make it up to their fans on Memorial Day weekend. Attendees at the Marlins' game against the Baltimore Orioles on Saturday, May 23, can buy special tickets to the Clevelander bar at Marlins Park. The "Beerfest" deal includes a free mug and craft beer samples. The game starts at 7:15 p.m. EDT, but Beerfest gets underway at 4:15 p.m.
3. Miami-area rap fans are in luck on Saturday, May 23, when stars Rick Ross, Jeezy and Future headline the 99 Jamz Summer Jamz concert at the BB&T Center in Sunrise, Florida, near Miami. The event starts at 8 p.m. ET.
4. The Miami area will host plenty of family fun during Memorial Day weekend, too. The Flamingo Gardens wildlife sanctuary in Davie, Florida, will hold its "Kidz Fest" on Monday, May 25. For tickets ranging in price from $5 to $18, kids can enjoy arts and crafts, pony rides and other activities.
5. Liv nightclub's Memorial Day weekend event on Sunday, May 24 will likely feature more than a few celebrity cameos. DJ Khaled and The Game are set to perform, though entrance is limited to patrons age 21 and over.
6. Miami residents looking for a more low-key Memorial Day weekend experience can check out a marathon of the "Back to the Future" movie series at O Cinema on Monday, May 25. The marathon begins at 2 p.m. EDT, and the theater's Enchantment Under the Sea Party begins at 8 p.m. EDT. Check out ticket info here.
© Copyright IBTimes 2023. All rights reserved.