Memorial Day Weekend NYC Events 2015: 10 Free, Fun Things To Do In New York City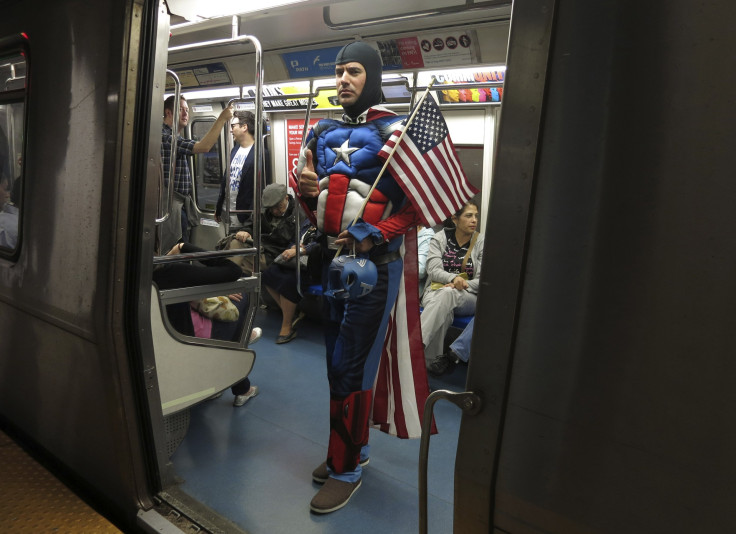 Throughout the country, Memorial Day weekend is a time for patriotic reflection and tribute to the nation's service members. It's also a weekend signifying the unofficial beginning of summer, with outdoor events, cookouts and concerts. New York City especially comes alive for Memorial Day and the city has a wide range of things to do during the weekend. While there are countless events and activities during Memorial Day weekend, below is a list of 10 fun ideas for NYC-dwellers.
1. Fleet Week -- about to celebrate its 27th year -- is a NYC tradition celebrating sea servicemen and will feature many activities at the Intrepid over the weekend. Sailors, marines and coast guardsmen flock to the city, with demonstrations and free events open to public. Planned events include a flyover, dive demonstrations and museum tours. Check out the full list of events here.
2. The Brooklyn Memorial Day Parade is scheduled for Monday at 11 a.m. The parade starts at 78th and Third Avenue and makes its way to John Paul Jones Park on 101st St and Fourth Avenue. The event has a long history, with 2015 set to be its 148th year.
3. NYC beaches are slated to open on Saturday. If you're in a summery mood, head out to one of the nine beaches the city lists on its website. The weather looks to be cooperative for a fun day on the sand as well. The weekend in NYC could see temperatures up to 80 degrees Fahrenheit with little chance of rain, according to weather.com.
4. If you're in the mood for some good classical music, the New York Philharmonic is scheduled to play a free concert Monday night at The Cathedral Church of St. John the Divine. The concert will begin at 8 p.m. and last about an hour.
5. Prospect Park has a bunch of family friendly events planned for Monday including nature walks, potato planting and carousel rides. The day begins at noon and should run through about 5 p.m.
6. Brooklyn's Green-Wood Cemetery has a long list of events planned for Monday as well. Highlights include an Honor March that will feature an artillery salute, a free concert by the ISO Symphonic Band, and trolley tours. The day kicks off at 11 a.m. with the Honor March and should go until about 6 p.m.
7. For the art lover, the Washington Square Outdoor Art Exhibit will have its spring show Saturday, Sunday and Monday. The Greenwich Village exhibit traces its roots back to 1931 when the show was apparently brought to life by famous artist Jackson Pollack.
8. For those who want to party outdoors to enjoy the good weather, bars across the city have rooftop events planned throughout the weekend. Some of the parties have free entry before a certain time of day, so be sure to look around for the right event.
9. Flagship Brewing Company has a Fleet Week music festival planned for Sunday in Staten Island. The event runs from noon until 8 p.m. and will feature the triumvirate of beer, tacos and barbeque.
10. Finally, the weekend's largest parade in NYC is apparently the Little Neck Douglaston Memorial Day Parade in Queens. So if you really want to celebrate the weekend in big fashion, make your way out to the parade set to begin at 2 p.m. along Northern Boulevard.
© Copyright IBTimes 2023. All rights reserved.
FOLLOW MORE IBT NEWS ON THE BELOW CHANNELS