'The Menu' Trailer: Anya Taylor-Joy, Nicholas Hoult Get Shocking Surprises At An Island Restaurant
Searchlight Pictures has dropped a trailer for its upcoming movie, "The Menu." It shows Anya Taylor-Joy and Nicholas Hoult visiting an exclusive restaurant on an island but things don't go as per their plan as they get some shocking surprises.
In the two minutes trailer of the dark horror comedy, Taylor-Joy (who plays Margot) and Hoult (who plays Tyler) can be seen standing on the coast as a boat comes to pick them up. Margot and Tyler - who are a couple - discuss how the restaurant makes profit even though it accepts only 12 customers at a time.
"That gonna fit everyone?" Margot asks Tyler looking at the boat size. "Yeah, easily. Twelve customers total," he replies. Margot wonders how it makes profit and Tyler explains that the exclusive restaurant is charging $1,250 per person.
The couple gets a dish served on the boat itself and Tyler clicks a photo of it first before eating.
When the boat reaches the island, one of the staff members tells them, "We'll endeavor to make your evening as pleasant as possible."
In the next scene, the chef (played by actor Ralph Fiennes) welcomes everyone to the dining table. The customers slowly realize they are going to be part of a deadly game.
The flick is helmed by director Mark Mylod and it also features John Leguizamo, Judith Light and Hong Chau.
Many social media users found the trailer interesting, mainly because of Taylor-Joy's performance.
One person commented, "Looks like a must-watch for all those who yell at stewards, chefs and waiters," while another one added, "Looking good. Honestly, the trailers for this movie have just left me so intrigued."
A user noted that the scene where Tyler asks Margot to wait for the photo before eating the dish was relatable to all.
"The Menu" is slated to release on Nov. 18.
Aside from "The Menu," Taylor-Joy will also feature in the movies like "Amsterdam," "Furiosa" and "Laughter in the Dark." Hoult will next appear in the movies "Renfield" and "Alpha Gang."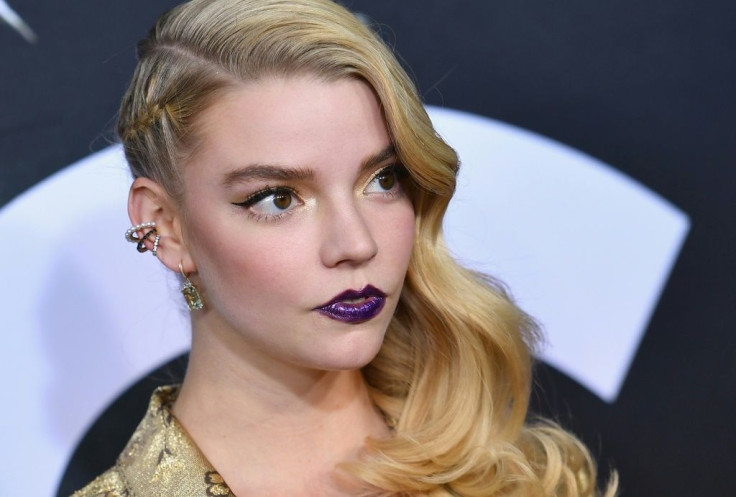 © Copyright IBTimes 2023. All rights reserved.