'Meow,' 39-Pound Fat Cat, Must Lose Weight Before Adoption From Santa Fe Shelter [PHOTOS]
This is one tubby tabby.
A fat cat named Meow, 2, who weighs 39 pounds and 10 ounces took a trip from a Santa Fe animal shelter for his big debut on The Today Show on Monday with his veterinarian Dr. Jennifer Steketee, who is helping the obese cat drop some pounds before he can be adopted.
Meow, an orange and white tabby cat, is supposed to weigh between seven and 12 pounds at the age of two. But his owner was an elderly woman who could no longer care for him, and clearly fed him too much.
Clearly he was not fed a healthy diet, and way too much of it, and lacks a certain amount of willpower, Dr. Steketee said on the Today Show.
According to Steketee, Meow first lived in a shelter in Roswell, N.M. before winding up at the Santa Fe Animal Shelter & Humane Society.
You say he turned up in Roswell? Matt Lauer of the Today Show said. Maybe he ate a spaceship.
However, Meow is on a strict high-protein, low-carb diet thanks to Dr. Steketee, who is working to help him lose weight before he can be adopted.
He's already lost two pounds, so he's on his way, Dr. Steketee said. A chubby cat is really not a happy cat.
Thankfully, for Meow, he does not have diabetes or any health issues stemming from his weight but does have difficulty walking.
He is a cat that can really barely walk at this point, and it's going to be a hard road back to health, Dr. Steketee said.
The world's heaviest cat was 47 pounds, according to Guinness World Records, but the competition stopped awarding the fattest animals in fear that owners would begin to overfeed their pets in order to become a record-holder, the Examiner reported.
You can keep up with Meow's weight-loss journey on the Santa Fe Animal Shelter & Humane Society's Facebook page or at the shelter's website.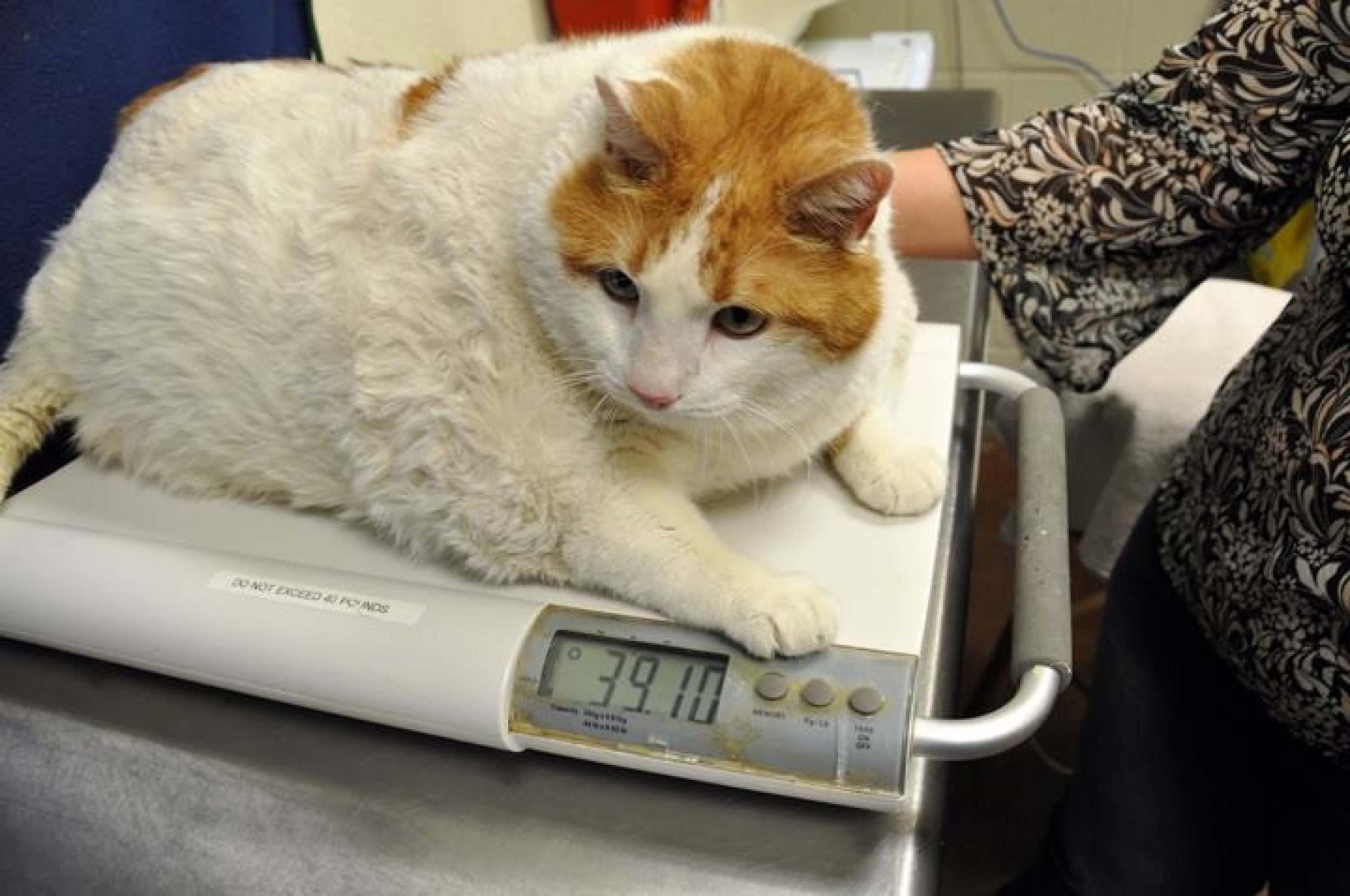 © Copyright IBTimes 2023. All rights reserved.