Met Gala 2022: Katy Perry High Heels Get Stuck In A Vent [Video]
Katy Perry attended the Met Gala 2022 wearing a beautiful black outfit. However, it was her high heels that grabbed the eyeballs as they got stuck in a vent.
The event was held Monday night. Journalist Derek Blasberg shared a video on Instagram Tuesday featuring this hilarious incident shot by him. Blasberg was filming a fashion model named Karlie Kloss and, in the background, "Oh no, no!" can be heard.
The camera panned to the right and it was Perry who got her high heels stuck in the vent and a group of men was trying to help her.
In the video, someone can be heard complimenting the singer, "She's beauty and she's grace" and Perry replied jokingly, "She's also got her foot stuck in a vent!"
"Never a dull moment," Blasberg said after panning the camera on his face. "The #metgala is a full contact sport," he captioned the video.
Perry's heel incident took place just a day after she fell off the chair during an episode of the "American Idol." The singer was dressed as Disney Princess Ariel and was resting her mermaid tail on the judges' table.
While the host Ryan Seacrest was talking to the camera, he got suddenly interrupted by a loud thud followed by some noise from the crowd. The camera panned to show Perry already on the floor.
The singer also reacted to the incident on Twitter Monday. "Flippin' your fins you don't get too far," she wrote.
Previously, the singer also made headlines for having a wardrobe malfunction, where her skin tight red leather pants were ripped open. Perry later tweeted a video of the incident, which apparently took place while she was performing "Teenage Dreams" on the singing show.
The video even showed her asking the production crew to give her some tape to fix her pants.
Perry has been a judge on "American Idol" since 2009. The show airs every Sunday and Monday, at 8 p.m. ET, on ABC.
On the personal front, Perry welcomed a baby girl named Daisy Dove in 2020 with her fiancé, actor Orlando Bloom. She was previously married to comedian Russell Brand from 2010 to 2012.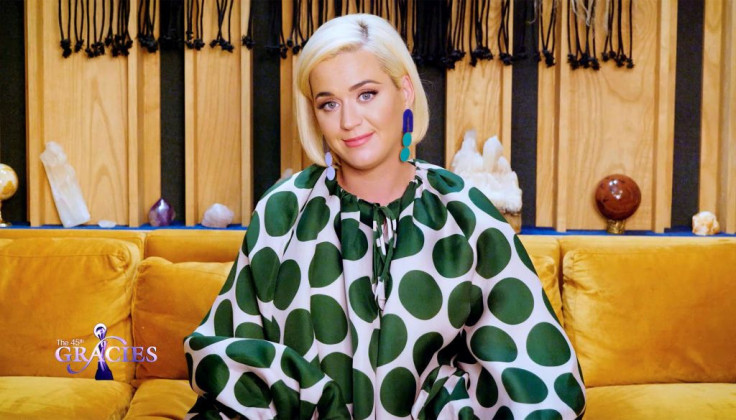 © Copyright IBTimes 2023. All rights reserved.