Mets Free Agency: Daniel Murphy's Contract Status Hangs Over New York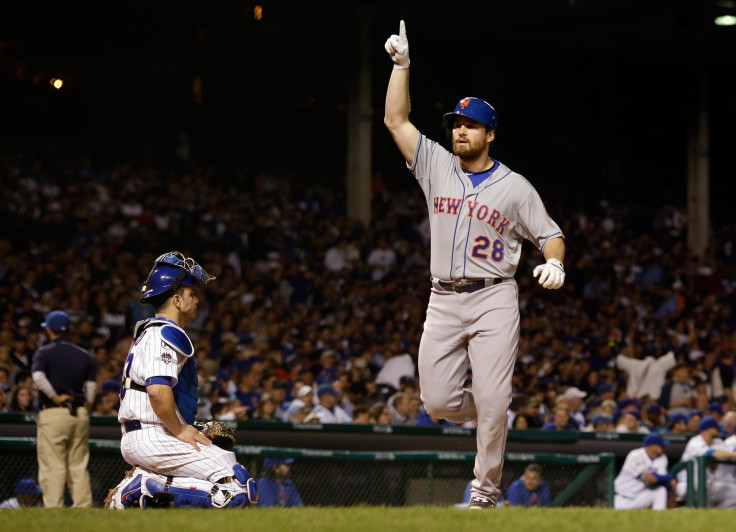 Back in 2004, pending free agent and five-tool outfielder Carlos Beltran belted eight home runs over two postseason series with the Houston Astros. In the subsequent offseason, the Astros front office sat back and watched the New York Mets snatch up the burgeoning star for the tidy sum of $119 million over seven years, including an $11 million signing bonus.
Fast forward to today and no such deal is on the horizon for Mets second baseman and postseason hero Daniel Murphy, who according to reports isn't part of New York's long-term future. In fairness, Murphy's stock is far lower than Beltran's was at the time, and teams don't pounce on a free-agent simply for their productivity in a the short sample-sized postseason. Beltran was also 27 at the time, and Murphy is 30.
But Murphy's six timely home runs, including one in each of New York's last five games, has the Mets one game away from reaching the World Series for the first time in 15 years. It should afford the Florida native a raise on the $8 million he earned in 2015.
Still, many questions surround Murphy and the Mets. He's lifted New York in the postseason, but are his solid regular-season numbers and postseason success worth a sharp pay increase? Do the Mets consider holding onto a home-grown player who helped them overachieve when it mattered most, or do they take the public-relations hit by allowing him to leave for less expensive alternatives?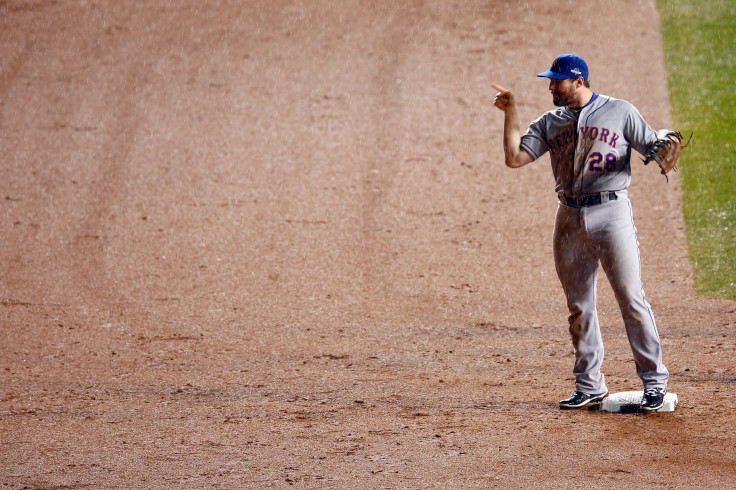 The Mets do have the option of offering Murphy a qualifying offer of $15.3 million, which could land them a compensatory draft pick if he leaves, but it nearly doubles his 2015 take home and it's a figure the Mets are unlikely to meet for a multitude of reasons.
The Mets total payroll for next season might not appear to be a hindrance to Murphy's return to the squad, but it is. For one, their $120.4 million payroll was No. 15 in the majors this season, and according to Spotrac.com, the Mets have only $65.1 million devoted to player contracts in 2016.
While it appears New York should have the room to hand Murphy a multi-year deal, the Mets may have to find space for left fielder Yoenis Cespedes as well as reliable relief pitcher Tyler Clippard. Beyond this offseason, ownership will have to weigh the kind of deals they will offer young starters Matt Harvey, Jacob deGrom, and Noah Syndergaard.
One MLB general manager told the New York Daily News that payroll issues will determine Murphy's fate.
"If they are keeping their payroll in the same neighborhood, they can't afford to keep him," the GM said. "He's making $8 million now, will probably get a bump on that and he's going to want some years."
While his stellar postseason has made headlines, Murphy has been a steady bat for the Mets since he debuted in 2008. His batting average hasn't dipped below .286 over the last five years and he's a career .288 hitter capable of stealing bases and driving in runs with a .424 career slugging rate.
But those numbers may not be enough given the other options available. The Mets reportedly believe Colombian prospect Dilson Herrera, 21, is the long-term answer at second base, or that infielder Wilmer Flores, 24, can perhaps fill the role until Herrera is ready.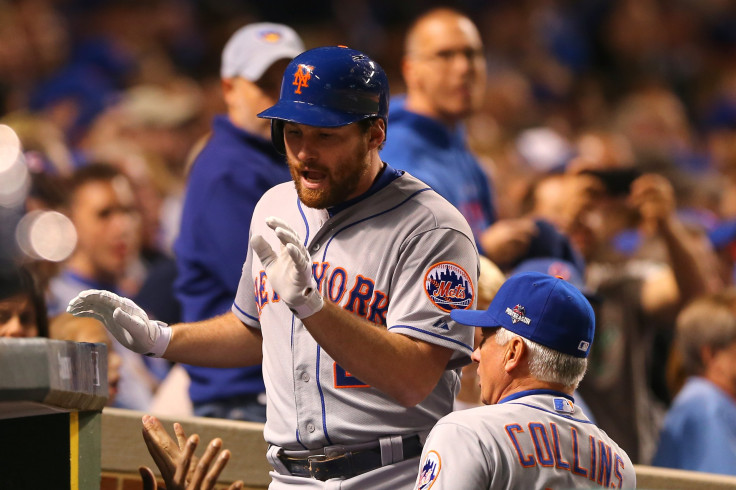 Murphy isn't the only quality second baseman on the market this winter. The Dodgers' Howie Kendrick, 32 and the Rays' Asdrubal Cabrera, 29, posted comprable numbers, and the Yankees' Stephen Drew, 32, hit 17 homers in 383 at-bats.
The option exists for Murphy to perhaps switch positions to either first or third base, which might seem ideal for the Mets given David Wright's injury history and the inconsistent Lucas Duda expected to test free agency in 2017. But Murphy's possible $15-million price tag would probably be too high for that type of insurance, and corner infield positions are often reserved for elite power hitters.
While Murphy seems likely to move on, he is expected to have plenty of potential suitors. According to the New York Post, the Astros, Dodgers, and Los Angeles Angels could be three destinations for Murphy.
Should the Dodgers opt to let Kendricks walk, Murphy would be a serviceable substitute, while the Astros could use Murphy as a utility infielder or designated hitter. The Post points out that the Mets and Astros nearly worked out a trade involving Murphy and shortstop Jonathan Villar last year. The Angels, sporting a $151.3 million payroll in 2015, are also reportedly looking for cheaper options to bulk up their lineup.
© Copyright IBTimes 2023. All rights reserved.