MH370 Crew Member's Wife Stunned Over Unauthorized Bank Transaction, 2 People Arrested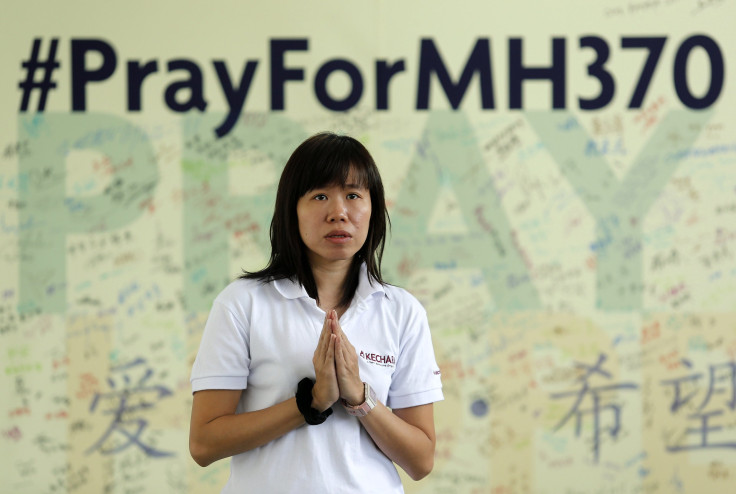 The wife of a crew member of the missing Malaysian Airlines flight MH370 was shocked to learn that money from her husband's bank account had gone missing. Two people have been arrested for stealing about $34,890 from the accounts of four people who were on board the flight that went missing on March 8 with 239 people on board, shortly after leaving Kuala Lumpur for Beijing.
Tan Size Hiang's wife Elaine Chew said, according to The Straits Times, that she was not informed about the mysterious transactions by the bank or the police, but got to know from newspapers. According to reports, the bank accounts were with HSBC, and an officer of the bank and her husband has been arrested in connection with the case. Authorities discovered about the transactions during an internal audit and lodged a police complaint on Aug. 2 after conducting an internal investigation.
"I went to the bank to ask but they would not release any information to me because they said it was private and confidential. I don't even know how much was taken," the crew member's 35-year-old wife said, according to The Straits Times. She also reportedly said that she had previously contacted the bank to settle her husband's credit card bills but she was denied access to the bank account.
The other three accounts reportedly belonged to Hui Pui Heng, 66, Ju Kun, 32, and Tian Jun Wei, 29.
Officials investigating the case reportedly said that they have been looking for two more people – including a Pakistani man, who received some money through an internet transaction from one of the accounts. The link between the two suspects and the arrested couple is still unknown.
"Police are yet to get the recording from a closed-circuit camera in the bank. It will take a little time," Izany Abdul Ghany, a senior official of the Kuala Lumpur Commercial Crime Investigation Department, said, according to The Independent.
HSBC communications head Marlene Kaur reportedly expressed her regret about the incident: "HSBC is deeply sorry for the incident and apologizes to the families of our customers for the distress this will cause, and assures them there will be no losses on these accounts."
A source told News.com that officials suspected that it was "possible" that other passengers of missing Flight MH370 have also fallen prey to similar types of fraud.
The search for flight MH370 has been continuing for more than five months without any concrete clues as to the plane's whereabouts, making the it one of the most expensive in aviation history.
FOLLOW MORE IBT NEWS ON THE BELOW CHANNELS