MH370: Mysterious Transactions Detected From Bank Accounts Of Missing Plane's Passengers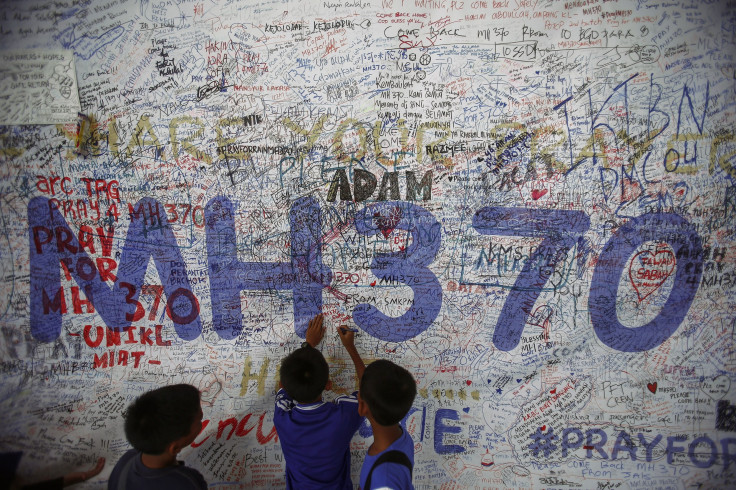 Police officials are investigating suspicious activity linked to the bank accounts of some passengers who were on board the missing Malaysia Airlines Flight MH370, media reports said Wednesday. The jetliner went missing on March 8 with 239 people on board, shortly after leaving Kuala Lumpur for Beijing.
Authorities discovered that an amount of about $34,890 was taken from the bank accounts of four passengers through ATM transactions, Izany Abdul Ghany, a senior official of the Kuala Lumpur Commercial Crime Investigation Department, reportedly said. He also added that the transactions were reported by the manager of a local bank during an "internal audit."
"We are investigating the case as unauthorized access with intent to commit an offence," Izany said, according to The Straits Times. "We are getting CCTV footage from the bank to identify the suspects involved."
According to reports, the transactions were made on July 18 when money from the accounts of three passengers was transferred to the account of a fourth passenger.
"We believe the suspect withdrew the money through the fourth victim's account via several automated teller machines (ATMs) in the Klang Valley," a source told New Straits Times. "The withdrawals were done in stages over the past five months."
The bank reportedly lodged a complaint with police on Aug. 2 after conducting an internal investigation.
"He (bank manager) also found out that RM35, 000 ($11,000) belonging to a third victim's account was transferred into an account under the name of 'Ali Faran' on July 14," the source told New Straits Times.
Meanwhile, the Joint Agency Coordination Centre, said in a statement last week that the "multinational search effort for MH370 is making good progress" as they are mapping an area of over 16,602 square miles, and are preparing for a deep-water search in September.
Efforts to locate Flight MH370 have been continuing for more than five months without any concrete clues as to the plane's whereabouts, making the search operation one of the most expensive in aviation history.
© Copyright IBTimes 2023. All rights reserved.