Michael Cohen Returns To Prison For Refusing To Agree To Terms Of His Home Confinement
KEY POINTS
Michael Cohen was rearrested when he appeared at the federal court in downtown Manhattan
The former Trump lawyer was first arrested in May 2019 and released to home confinement last May
Cohen's lawyer Lanny Davis said his home confinement conditions violated his First Amendment rights
Agreeing to the conditions would have blocked publication of Cohen's tell-all book on his time working with Trump
Michael Cohen, the former friend and lawyer of President Donald Trump, was taken back to prison after objecting to one of the terms for his early release from prison to home confinement. Cohen's attorney Jeffrey Levine called it an effort to deprive him of his First Amendment rights.
Cohen reported to federal prison near Otisville, New York, in May, 2019, to serve out his three-year sentence. He was released to home confinement in May this year amid concerns about the spread of COVID-19 in prisons.
Cohen is serving a 3-year sentence for his role in hush money payments to adult film actor Stormy Daniels and the former Playboy model Karen McDougal, who said they had sexual relationships with the Trump. The president has denied relationships with either woman. Cohen also pleaded guilty to several charges, including campaign finance fraud and lying to Congress.
On July 2, Cohen was pictured dining with his wife at a French restaurant in New York's Upper East Side, and some media reports had speculated that he could get re-arrested for it. On Thursday, Cohen was taken back into federal custody and is now at the federal prison in Brooklyn, New York.
The Federal Bureau of Prisons only said Cohen "refused the conditions of his home confinement and as a result, has been returned to a BOP facility."
Lanny Davis and Levine, two of Cohen's lawyers, assailed their client's arrest and the circumstances surrounding it. Davis said Cohen was re-arrested not for violating his furlough but for not agreeing to a condition that would have prohibited him from completing his tell-all book about President Donald Trump.
Davis explained Cohen went to a scheduled meeting Thursday at the probation office. Cohen was to have got his ankle bracelet removed and signed papers formally moving him from furlough to home confinement. Levine was with Cohen at this meeting.
Cohen however objected to one of the conditions for home confinement that would have prohibited him from "speaking to anyone in the media, any engagement on social media platforms, anybody working on films and no publication of any books," said Davis.
Cohen especially took issue with the ban on publishing books. Davis said Cohen is in the process of finishing the book about his life and what it was like working for Trump.
"He was not going to agree and didn't think it was lawful or appropriate to give up his First Amendment rights under home confinement," according to Davis.
Still Cohen backed down after three U.S. Marshalls showed up and arrested him.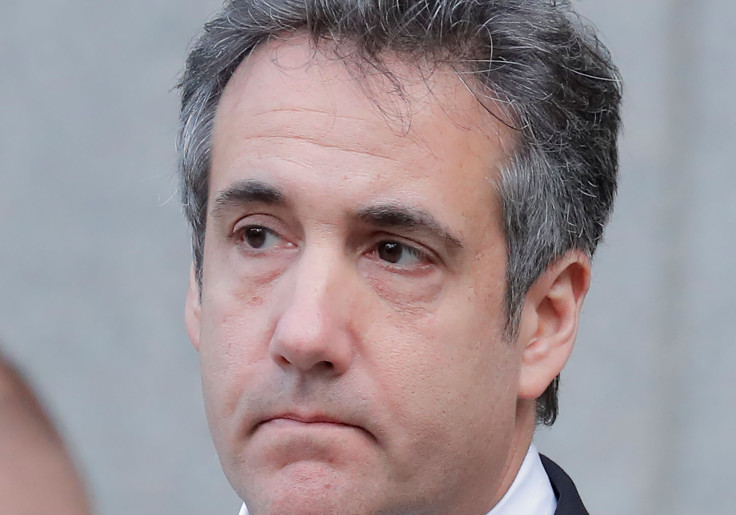 Davis contended that "there's something not right" about the circumstances surrounding Cohen's re-arrest.
Levine confirmed Davis' account. He said Cohen was given an agreement not to engage with the media through any medium including books. Levine said this restriction would have blocked the release of Cohen's forthcoming book.
"I've never seen any language like this in my life that would strip a person of their First Amendment rights to communicate with the media," Levine pointed out.
"We made our objections known to the probation officers and we asked what we can do to work it out," he continued, adding that U.S. Marshalls then showed up and arrested Cohen.
© Copyright IBTimes 2023. All rights reserved.
FOLLOW MORE IBT NEWS ON THE BELOW CHANNELS