Michael Douglas Admits He Lied About Throat Cancer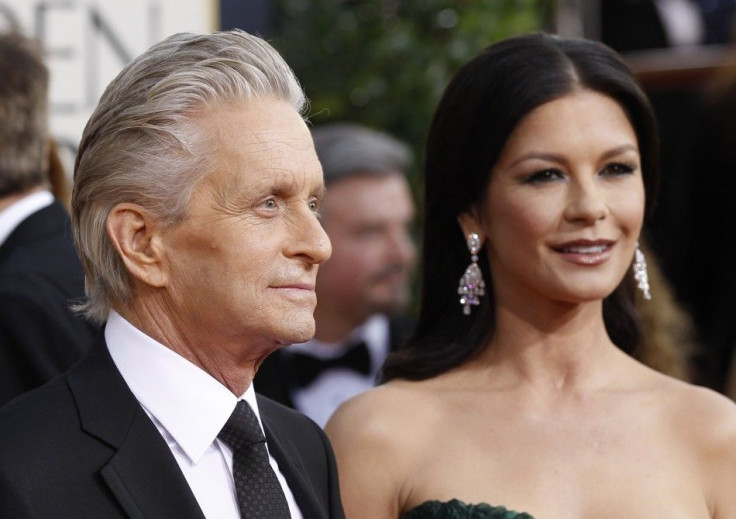 Michael Douglas, who in 2010 said he was suffering from stage four throat cancer, revealed in a recent interview that he lied about the type of cancer he had.
Speaking to Samuel L. Jackson on ITV's "This Morning" show, which is running a Male Cancer Awareness Week, Douglas said he was diagnosed with tongue cancer, and not throat as was initially reported.
The 69-year-old actor said the diagnosis was made while he was about to go on a promotional tour for "Wall Street: Money Never Sleeps," the sequel to his famous 1980s movie.
"This was right before I had to go on a big tour for 'Wall Street,' so we kind of said there's no way we can cancel the tour and say we don't feel well. I said, 'You've just got to come out and just tell them I've got cancer and that's that,"' Douglas explained during Thursday's interview.
But, his doctors urged him to conceal the truth as they believed it would ruin his career.
"The surgeon said, 'Let's just say it's throat cancer.' I said, 'OK, you don't want to say it's tongue cancer?' I said, 'Why's that?' and he said, 'Well, if you really want to know why, if we do have to have surgery, it's not going to be pretty. You'll lose part of your jaw and your tongue and all of that stuff.' So I said, 'OK' sure.'"
Douglas added that he did not lie about the progression of the disease, and that it was in its most advanced stage.
He also opened up about being misdiagnosed a number of times before a specialist in Canada found out how severe the cancer was. "I will always remember the look on his face," Douglas said. "He said, 'We need a biopsy.' There was a walnut-size tumor at the base of my tongue that no other doctor had seen."
© Copyright IBTimes 2023. All rights reserved.