Michael Jackson's doctor too poor to fund appeal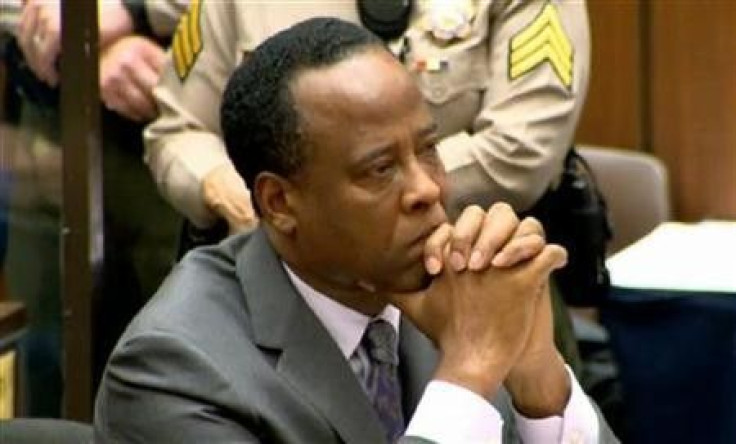 Michael Jackson's doctor on Tuesday asked for a publicly-funded lawyer to handle his appeal on a manslaughter conviction in the pop star's death, saying he could not afford to pay for one himself.
Dr. Conrad Murray, serving a four-year jail term for the involuntary manslaughter of Jackson in 2009, filed papers with Los Angeles Superior Court saying he was unable to fund his legal help any longer.
The defendant is indigent and respectfully requests the appointment of counsel on appeal, the court papers said.
Murray said he wished to appeal both his conviction and his sentence but so far has not filed formal papers with the California appeals court.
The 58-year-old cardiologist had hired two lawyers for his six-week trial, but he was convicted in November of involuntary manslaughter, or gross negligence, after admitting he gave the Thriller singer nightly doses of the surgical anesthetic propofol to help Jackson sleep.
Jackson, 50, died on June 25, 2009 of an overdose of propofol and sedatives, just weeks before a series of planned comeback concerts.
© Copyright Thomson Reuters 2023. All rights reserved.