Michele Bachmann and John Quincy Adams: Is Bachmann the new Sarah Palin?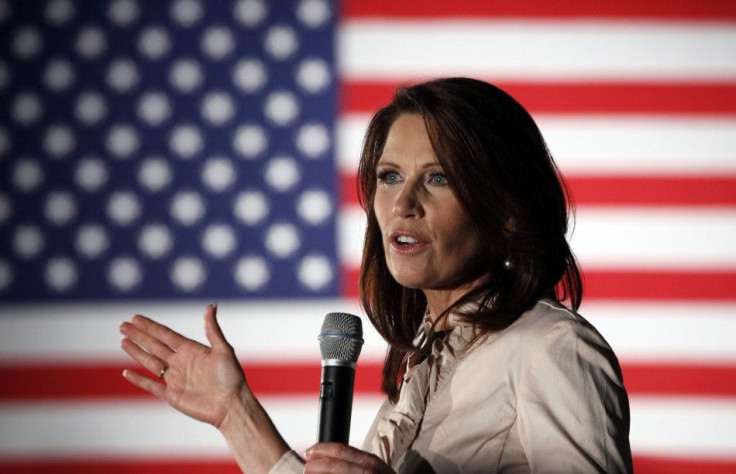 Michele Bachmann pulled a Sarah Palin on 'Good Morning America' this morning by getting basic facts of colonial U.S. history wrong whehn she called Jon Quincy Adams a 'founding father.' Here's an excerpt from her interview with George Stephanopoulos.
Bachmann: Well you know what's marvelous is that in this country and under our constitution, we have the ability when we recognize that something is wrong to change it. And that's what we did in our country. We changed it. We no longer have slavery. That's a good thing. And what our Constitution has done for our nation is to give us the basis of freedom unparalleled in the rest of the world.
Stephanopoulos: I agree with that...
Bachmann: That's what people want...they realize our government is taking away our freedom.
Stephanopoulos: But that's not what you said. You said that the Founding Fathers worked tirelessly to end slavery.
Bachmann: Well if you look at one of our Founding Fathers, John Quincy Adams, that's absolutely true. He was a very young boy when he was with his father serving essentially as his father's secretary. He tirelessly worked throughout his life to make sure that we did in fact one day eradicate slavery...
Stephanopoulos: He wasn't one of the Founding Fathers - he was a president, he was a Secretary of State, he was a member of Congress, you're right he did work to end slavery decades later. But so you are standing by this comment that the Founding Fathers worked tirelessly to end slavery?
Bachmann: Well, John Quincy Adams most certainly was a part of the Revolutionary War era. He was a young boy but he was actively involved.
Sarah Palin mad a similar mistake just a few weeks ago when she claimed during her now defunct 'One Nation' tour that Paul Revere warned the British and not the Patriots.
Will these historical snafus cause Bachmann and Palin any supporters? It doesn't look like it, but it makes one wonder if they could pass a citizenship test.
© Copyright IBTimes 2023. All rights reserved.